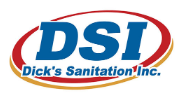 With icy road conditions, Dick's Sanitation, pulled their trucks off the road.  All service will be delayed one day this week. Conditions vary but the side roads, sidewalks and parking lots can be slick yet.  Check their website too!
Nfld Schools Balance enrollment and programs
The Northfield School District has grown over the last 8 years but they're starting to see that growth taper off. While this is one of their largest graduating classes, kindergarten numbers are down.  Finance Director, Val Mertesdorf, is working on the financial projection for next year's budget as State dollars are based on enrollment numbers. The point is to not spend more than
they need to run the program.  The idea is to ensure their fund balance stays above 16%.  Superintendent Dr. Matt Hillmann said that Northfield is "in a much better spot that nearly any other District" but it, "takes a lot of work and some tough decision-making to stay that way".   The dollars from the State, Hillmann says , have not kept up with inflation.
Northfield Police recognize Reserve Officers
The Northfield Police Reserve recognized recognized Police Reserve Sergeant Ashley Burk as the Reserve Officer of the year for 2018 at their annual meeting on January 24th.   Ashley has been with the Police Reserves since November 1st of 2016 and is currently pursuing a degree in law enforcement. She is also employed by the Rice County Sheriff's Department.  Ashley put in 248 hours of volunteer time for the City this past year, including participating in supervisory duties, working security at both high school and college sporting events, assisting with traffic control and crowd control, participating in department ride-alongs with its police officers, and conducting foot patrols in the downtown area. Ashley also prepares the reserve's quarterly newsletter.  Additionally, Police Reserve Officer Josh Rich was promoted from Sergeant to Captain of the Police Reserves. He's been with the reserves for almost six years and is one of their most experienced.
Captain Rich along with Police Officers Ryan Bollig and Brent Feldhake will be in studio next week to talk about Police Reserve program and how you can get involved. The department wants to continue to grow and are looking for candidates that are at least 19-years of age. You do not need to have a background in law enforcement; we would love to get more community members interested in this program.  Reserve of the year press release
Public invited to drug price roundtable with Klobuchar staff
Representatives from U.S. Senator Amy Klobuchar's office will meet with state and local health officials, patient advocacy groups, and community organizations for a series of public roundtable discussions to discuss the growing economic and social costs of skyrocketing prescription drug prices. Members of the public are invited to join these discussions and share how high prescription drug prices have impacted their lives.  They will be in Northfield on Thursday, February 7th at FiftyNorth Senior Center from 4 to 5pm.
Nfld council votes on ADU and 246/Jeff pkwy project
The Northfield City Council meets tomorrow night.  Two items of interest include revising the Accessory Dwelling Unit regulations and Initiate a Request for Proposals (RFP) for TH 246 and Jefferson Parkway Project that includes a roundabout and pedestrian crossing.  You can comment online from now through noon tomorrow on items listed. Go to ci.northfield.mn.us and click on the City Council.