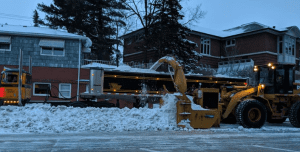 The snowfall has created a mess for those trying to park in downtown Northfield on Division Street.  KYMN spoke with Jay Morrison from Streets department. They will begin clearing all the snow starting after midnight tonight.  There's quite a coordination that takes place as they contract with a semi company to haul it, they need drivers to plow the snow into the middle of the street and then use a huge snowblower to load the semi's.  That also means
that half their crew will be working overnight. So, they've started crews plowing the other city streets now to get ahead of the snow as tomorrow during the day, they'll be down half a crew! They appreciate it if you can get your vehicle off the road.  
Out 6 of 9 days… Flexible Learning gets a real test
Flexible Learning is a new pilot program for Northfield Schools that's already been utilized way more than anticipated! AND again today.  With an unprecedented string of days off, Superintendent Dr. Matt Hillmann explains Flexible Learning Days.  He said it's not designed to replace face to face instruction but to "serve as a bridge" when there's poor winter weather so that, when kids go back to school, they've not regressed.  They surveyed parents last week, 925 responded.  Eighty-five percent said they felt they'd been communicated well with on the Flexible learning days.  Seventy-eight said they've been satisfied with the activities.  At the Elementary level they heard parents would like some additional offerings. As for the secondary level, they use Schoology with the goal for a 20 minute assignment.  All teachers are available by email in the morning from 9 to 11:30 and again from noon to 3p. They will continue to tweak the program. The Northfield District currently has more than 9 days scheduled above what the State requires.  The District must apply to the State for, what they call E-learning days.  Hillmann said they "comply with most" of the items on the State's list that allows them to count for state funding but there are "still just a couple of pieces we're working through" to "try it out" before making a formal application to the State.  While Governor Walz said that schools wouldn't have to make up the days of extreme cold, the Dept. of Education holds a different opinion.  There will be further discussion on that. Eight local school districts closed today for the 6th day in the last nine.
Chambers face competition with non-profits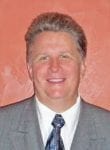 It seems every 17 years or so, former Northfield Chamber President Todd Bornhauser looks for the next career change.  He commented that he had "a great opportunity" at the Chamber, it's a lot of fun and a lot of opportunities.  He added that every day being a little bit different.  But, he says, the Chamber profession has changed from when he came into it 18 years ago.  He felt it was just time to move on.  Chambers of Commerce count on support from local businesses as they work to further support those businesses. Commenting on the challenges in our community, he pointed to the number of non-profits here.  In terms of volunteers, people are stretched very thin as they sit on multiple boards, "and then financially it becomes a challenge as well because everybody's out there looking for funding for their cause, all of them great, don't get me wrong, but that makes it a real challenge I think sometimes".  The Chamber competes with non-profits as the business community is often looked on as having unlimited resources for time, talent and donations.  Another challenge is the high property taxes of our downtown. What's next for Bornhauser… he's not exactly sure yet. But it will be a job that he can leave at the office.  
Man swallows meth while being transported to jail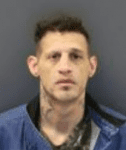 An Eagan man picked up by Northfield police on an outstanding warrant swallowed 3 grams of methamphetamine on the way to jail.  On January 31st Northfield Police picked up 34 year old Donald Keith Bailey on an outstanding warrant at 2210 Hidden Valley Dr. Officers searched him and found a small clear baggie and a clear plastic tube that later tested positive for methamphetamine.  While being transported to Rice County Jail, he told officers that he had swallowed about 2.5 to 3.0 grams of meth. Bailey was taken to the hospital where he tested positive for methamphetamine. Bail has been set at $15,000 with conditions. His next court appearance is February 15th.