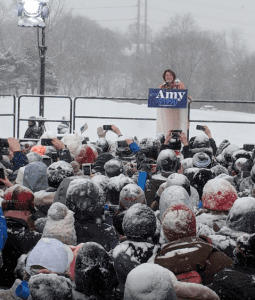 On a snowy afternoon, Sen. Amy Klobuchar announced her Presidential bid yesterday in front of thousands gathered on Boom Island. Using the Mississippi River as a connector of our nation's history, she said, "For that is how this country was founded, with patriots who saw more that united them than divided them." While never mentioning President Trump by name, she spoke of the division in our country and the "dark" money in politics.  There is much more to her speech which is posted in it's entirety on our website. We also have video and pictures from the event on our Facebook page.   Sen. Klobuchar speech as she announced her Presidential bid
The Wolf (Auto Club) is knocking at the door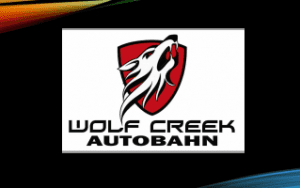 The Wolf is knocking on the City of Faribault's Council door.  Neal Krzyzaniak (kra zee nee ack) is the developer of Wolf Creek Autobahn, a proposed luxury auto club along I-35 and Co. Rd. 1.  Rice County commissioner Galen Malecha explains there would be about 300 units (phase one) and a 25,000 sq. ft. clubhouse that could also be rented to the public.  The cost of the project is estimated upwards of $200 million.  One sticking point has been infrastructure. Krzyzaniak previously approached Dundas but they weren't as amenable to the idea.  Last month, he went before Faribault Council.  Sewage would be piped to Faribault.  Malecha said the City engineers said they had plenty of capacity to make it work.  They would form a subordinate sewer district and Faribault would charge them.  They'll also dig a well and build a water tower on site. This project has been in the works for over 2 years and now seems to be coming much closer.  With financial backing, Malecha expects a final plat brought to the county in March. The County will then go to the Planning Commission. Malecha said eventually development is coming.  Adding, "so let's get a good project that will be done right with being the least obtrusive to the neighbors and the area".  Their hope is to start early grading in July and building in 2020.  There's also a commercial component on the south side of Co. Rd. 1 which would include high end auto related businesses such as mechanics.   For more information and a design click HERE.
Sheriff Dunn in favor of legislation concerning DNR Officers
New legislation is being considered that would allow DNR officers to arrest those under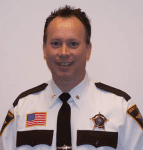 suspicion of DWI on the road.  Rice co. Sheriff Troy Dunn said those officers have all the same training, licensure and certifications that any other peace officer has, however, if you're hired through the DNR, they are only allowed to enforce DNR statutes.  He added that, for example, if they get a driver that's suspected of poaching and when they pull that person over, find out that they have a suspended drivers license, they have to call a Deputy of City Officer to write the ticket.  He added, "which I think is kind of a joke".  Dunn believes they should be able to write the ticket.  Additionally, Dunn said that the State Patrol is restricted to giving tickets for traffic related issues or a warrant only.  He'd like to see changes for both the DNR and the State Patrol to allow them to make those arrests. The rules now tie up the DNR officer or Trooper who has to wait with the suspect and takes a Deputy or City officer out of commission to go to that location and write a ticket or arrest them.