A fire took the lives of 5 family pets. Two dogs and three cats died from the heat and smoke produced by a fire yesterday morning in Faribault.  Just after 8 o'clock, Faribault Fire, Police and North Memorial Ambulance responded to a house fire at 1104 Central Ave. Fire Chief Dustin Dienst reports that, on arrival, they saw black smoke coming out of the back door.  The homeowner was attempting to make entry to save his pets. There were no people inside the home but many pets were.  Fire crews made a quick knock down of the fire and spent some time rescuing many other pets inside.
 The fire started on the cook top of a gas stove in the kitchen. The Faribault Police Department did transport a couple animals to a vet for treatment. Fire Chief Dienst commented, "Any loss of life in a fire makes a bad situation even more tragic.  Quick thinking by the homeowner to call 911 saved many other pets lives."  House-Fire-at-1104-Central-Ave-NW-Media-Release-
Nfld man gets 7 years probation on drug sale conviction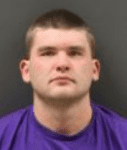 A Northfield man was sentenced Tuesday to 7 years of supervised probation for 2nd degree drug sale and ordered to pay $5,000.  21 year old Brandon Steven Underdahl set up drug buys in the Northfield Taco Bell parking lot with an undercover agent of the drug task force last February.  Underdahl told the agent he could get nearly any kind of drug except heroin and crack. He sold the agent 3.5 grams of meth and a little over 2 grams of marijuana.  
Nfld Council authorizes Annexation negotiations with Bridgewater
As Bridgewater Township considers incorporation, their annexation agreement with Northfield ends at the end of 2019.  On Northfield Council's Consent agenda this week was a resolution to authorize negotiations for a new or extended agreement with Bridgewater.  The Township had sent a letter to Northfield last July asking the City if they wanted to explore a new agreement. They just now responded. Within the resolution is "the City desires to build upon this ongoing, positive intergovernmental relationship by negotiating mutually acceptable and beneficial terms and conditions."   The agreement is lengthy and written in legalise, I'll have a copy on kymnradio.net. Bridgewater Township will hold another informational meeting on incorporation for residents and interested parties on Feb. 27th.  1-Resolution-Bridgewater-Orderly-Annexation-Response   2-Bridgewater-Township-Resolution-2018-09   3-Bridgewater-Annexation-Map   4-Current-Bridgewater-Orderly-Annexation-Agreement
Snow trying everyone's patience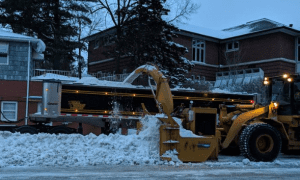 Round after round of snow is trying everyone's patience.  Northfield Police Chief Monte Nelson said yesterday that, with record snowfall, it's creating challenges for State, County, Street level road crews trying to keep everything open.  There was an incident with someone taking their frustration out on a City plow driver, he said, "we've seen a little bit of that and that's not acceptable".  We're running out of places to put the snow from our driveways and sidewalks, but Nelson said, it's not okay to put it in the street.  Be sure to clear the fire hydrants, watch for kids and other pedestrians at driveways and crosswalks. His full interview is on our website.