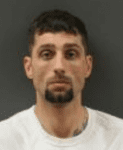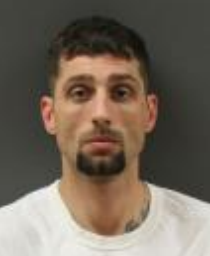 Guns, drugs and body armor.  32 year old Kieran Wallace of Montgomery was wearing a bulletproof vest when he was pulled over last April.   Cannon River Drug Task Force agents had been watching Wallace and an accomplice. A search revealed 83 grams of methamphetamine, a loaded Glock handgun, more ammunition for the Glock and an AR platform rifle as well as other drugs.  Rice County Attorney John Fossum said he pleaded guilty this week to 2nd degree drug sale.  He said they're expecting a sentence of 10 years adding that, "the possession of body armor, the
possession of firearms is pretty scary stuff".  Fossum said, because they didn't have to go to trial, Wallace will get a slight reduction in sentencing, which is scheduled for April 5th.
Council approves seeking grant for underpass
Intermingled with the safety discussion of the intersection at Hwy 246 and Jefferson Pkwy is Northfield Council's desire to firm up the Mill Towns Trail route through the City.  At the Council meeting, staff presented them with an opportunity to apply for a grant for an underpass at the location of the proposed roundabout. Mayor Pownell explained this would be a grant for $150,000.  They've already secured additional funds of $1.4 mil from MnDot for the roundabout.  The City would have to put up a 25% match for the $150k.  The estimated cost of an underpass is $790,000. The DNR has preferred not to route the Mill Towns trail through any city, however, with an underpass at that intersection it makes it more plausible they would allow it.  Should the DNR choose not to put the trail there, City Engineer Bennett says, if they received the grant, it could potentially be used anyway.
Public engagement on ADU's and 3rd St. arts corridor
The City of Northfield will be asking the public to weigh in on the Accessory Dwelling Unit issue.  While the Planning Commission would loosen all the rules, Mayor Pownell and Councilors Ness and DeLong weren't willing to jump headlong into allowing ADUs without looking deeper into the ramifications.  The subject will be coming up at Council's April 9th work session. The original discussion began with what was referred to as "granny pods", it's expanded well beyond that to become a partial answer to affordable housing.  The question is how affordable could these be? Planning Commission member, Betsey Buckheit, will be in studio Monday morning. KYMN will keep you updated on when the City will be formally asking for more public engagement. In the meantime, you can always email or call Mayor Pownell, your Council representative and/or City Administrator Ben Martig.   
Right now the City is asking for input on the 3rd Street improvements, in particular between Orchard St. and Hwy 3, regarding an arts corridor.   Engineering Mgr. Sean Simonson has 2 concepts.  He wants feedback by Wednesday February 27th. I have a link from our Community News page.
Paxton debuts Northfield music on All Wheel Drive
Jessica Paxton has a special All Wheel Drive this afternoon.  Live in studio will be Louis and Dan and The Invisible Band.  St. Olaf Professors and musicians, Dan Groll and Louis Epstein (epSTINE) will talk about their debut album of kids music beginning just after 3 this afternoon.   Additionally, the Northfield News will be highlighting our own Jessica Paxton about her work booking and promoting music in Northfield.  Paxton is on the Minnesota Music Coalition's Board of Directors.