The City of Northfield has been working  on updating their pedestrian and bike trail system since August.  Streets and Parks Manager Tim Behrendt explained they hired a consultant, adding, "we've had a bunch of community engagements, got the public involved, getting their feedback on, not only the alignment of Mill Towns Trail, but also some gaps in our biking and walking facilities".  A draft report from the City and Toole Designs is on the City's website.  We have a link on our website from yesterday's interview with Mayor Pownell and Behrendt.  As for the timeline, he said, it's "a good 15 year plan".  During planned street projects they'll add in these gaps as they come up.  There are a number of suggested elements in the 41 page report including reverse angled parking on St. Olaf Avenue, shared roads with bicycles, cars and widened sidewalks for pedestrians.  There are maps
regarding walking and biking areas around all the schools including Arcadia as well as the proposed route of the Mill Towns Trail. Some other key findings from Toole Design include improvements for walking and bicycling along and across both Highway 3 and Hwy 246 from the school to where it turns to Gates Avenue. There is a map on the link where you can provide comment but give it time to load, it takes a while.   Here's the LINK.
As Spring approaches (we hope) Rice Co. will renew tornado clean up
After 10 tornadoes blew through Rice County last September, the County along with the Cities of Faribault, Morristown and Northfield, declared States of Emergency.  That allows them to apply for State Aid for Public Infrastructure, however it doesn't allow for private dollars.  Four hundred thirty five residences and 40 businesses were affected. The Farm Service Agency estimated approximately 10,000 acres of corn were damaged with about 2,000 a complete loss. Getting into the fields was problematic with all the debris and specialized equipment was needed in some areas to be able to harvest at all.  The Cannon River Wilderness Area remains closed due to the extensive damage with hundreds of trees blocking trails and the park shelter damaged. The County is in the process of getting bids for clean-up. They'd like to get the work done by late March and open in April. Some residents are still assessing damage in their woods. Officials urge caution as Spring comes and people start getting out in those areas.    
Draheim bill on rural broadband would provide $35 mil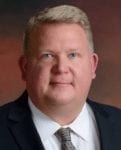 Senator Rich Draheim's bipartisan bill to expand funding for rural broadband infrastructure across Minnesota was heard in the Senate Agriculture, Rural Development, and Housing Finance Committee. The bill, SF 1231, provides $35 million in funding for the Border to Border Broadband Grant Program. Draheim said, "From health care to education, broadband is essential to our everyday way of life,", adding "In order to be successful in our current economy, Greater Minnesota businesses need access to high speed broadband. This legislation aims to leverage private investment in developing our broadband infrastructure in unserved and underserved areas of our state." The Senator is on KYMN every Monday morning at 7:20 with Jeff Johnson.