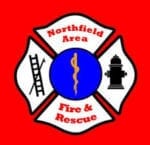 There are a couple of new members to the NAFRS Joint Powers Board, Elizabeth Haase and Brad Ness, both representing Northfield.  A change of officers includes Chair, Bron Scherer and Vice Chair Hasse. Scherer had been serving unofficially as Treasurer for the organization since its inception.  He said, "I think it's been a point well taken that we needed to formalize that Board position because we're a small entity we want to have outstanding internal control and oversight.  With that, I appointed Glen and it's a new position as our first official Treasurer".  That would be Glen Castore, he'll serve as oversight but checks will be written by Scherer and/or Chief Gerry Franek.  NAFRS operating
budget has been around $525,000 per year. But with the $4 mil expansion, "that building was financed through bonds issued through the City of Northfield.  So now we have a lease, NAFRS with the City of Northfield that runs about $300,000 a year".  As for when that new expansion opens, it's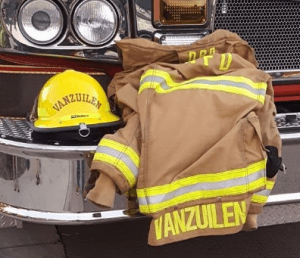 about a month behind due to weather.  In the meantime, firefighters have also lent their time to moving furniture, IT and a variety of other miscellaneous items to ease the cost of the renovation project.  Scherer also commented on the tragic death of one of their own, Chad VanZuilen.  Scherer said, "from the Board we just want to express to the family of Chad our deepest sympathies and condolences and I would encourage the public to keep that family and the kids in their thoughts and prayers.  And also remember that these firefighters, as we alluded to earlier, are close family.  We want to keep 30 plus firefighters in our thoughts and prayers too because it's a tough thing to go through".  A service for Chad took place at 11 this morning at Canvas Church in Dundas.  
Faribault man stacks up drug charges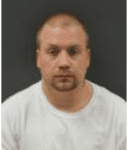 A Faribault man was charged last October for 3rd degree drug sale when he allegedly sold an eight-ball of meth to an undercover agent of the Cannon River Drug Task Force.  31 year old Zachary Michael Wellentin bailed out but has been back in jail since January 18th. Criminal complaints have just been released wherein he's charged with 5th degree possession of methamphetamine after a traffic stop on January 6th.  Wellentin also had a felony warrant for his arrest, no drivers license and no insurance. In the complaint filed January 18th, he's charged with 2 counts of felony 5th degree possession and storing meth in the presence of a child. Task force agents executed a search warrant where Wellentin, a woman and her 2 children, ages 6 and 17, were living. They found several items of drug paraphernalia in the master bathroom and bedroom.  On Wellentin's cell phone were numerous texts indicating he bought and sold methamphetamine along with photos of him using. The most serious charge carries a 5 year prison sentence. Bail was set yesterday on these 2 complaints at $10,000 with conditions. His court appearance is March 13th. Wellentin has a very lengthy criminal history with convictions for theft, drugs and domestic violence.
Climate Action group developing baseline for strategies
Alex Miller works with Higher Ed Sustainability at Carleton College.  She's also co-chair of Northfield's Climate Action Plan Advisory Committee which was formed last April.  They've been working with consultants from the Great Plains Institute.  They've been helping them narrow their message, gather data with City staff to develop a baseline of where the City is at so they can start creating action items.  As the Committee develops a plan, Miller says there are some "quick hits" such as low cost ideas with no political backlash and easy to accomplish right now.  The idea is to have a full plan completed by the end of 2019. Go to the City's website, go to the Public Works page and find Current projects you'll see a link to Climate Action Plan with more information on their 6 priority areas and their updates.