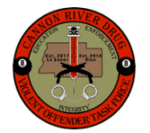 On 02/28/19, Agents with the Minnesota River Valley Drug Task Force and Cannon River Drug and Violent Offender Task Force participated in a buy bust operation in the City of Mankato.  As part of an on-going investigation started by Agents from Cannon River, a controlled purchase of methamphetamine was arranged with Edward Francisco Soto, 21, of St. James. Soto was located near the location of the planned controlled purchase and was arrested by Task Force Agents. Soto and his accomplice, Samantha Jo Korman, 20, of St. James, were found to be in possession of a total of
294 grams of suspected methamphetamine during the arrest.  Both Soto and Korman were booked into the Blue Earth County Jail on first degree drug charges.
Later that evening, Task Force Agents obtained a search warrant for a residence in St. James where Soto and Korman live.  During execution of the search warrant agents located approximately 118 pounds of suspected liquid methamphetamine, 404 grams of crystal meth, and a stolen handgun.  Total Street value of the drugs is $350,000.
In an effort to disguise large amounts of methamphetamine, drug traffickers commonly dissolve crystal meth in water or other liquid substances to avoid detection.  The liquid substance is then boiled or evaporated by other means to restore it back to crystal meth.
Soto and Korman are facing charges of aggravated first-degree controlled substance sales and possession in Watonwan County stemming from the search warrant executed at their home.
This incident remains under investigation by the Minnesota River Valley DTF, the Cannon River Drug and Violent Offender Task Force, and the Minnesota Bureau of Criminal Apprehension.  No other information is available at this time due to the on-going investigation.
Commander Jeff Wersal, Minnesota River Valley DTF
Commander Paul LaRoche, Cannon River Drug & Violent Offender Task Force
NOTE:  Rice County Sheriff Troy Dunn will be in studio on Thursday morning at 7:20.