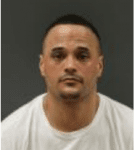 A Northfield man is back in jail facing charges of felony 5th degree possession.  34 year old Marc Lewis Anthony, no stranger to law enforcement, was arrested on Saturday when Faribault police officers spotted him inside a Kwik Trip on hwy 60. He had multiple warrants.  Upon arrest, he was searched and officers found 2.36 grams of methamphetamine on him. Anthony's warrants include felony domestic assault charges from 2017 and 2018 as well as other drug charges from 2018.  He has a lengthy violent criminal history. Bail has been set at $35,000 with conditions. He'll have a hearing tomorrow.
Infrastructure is top topic for Nfld Council
On the Northfield Council agenda for tonight is a discussion of the draft of the bike/pedestrian trail system created by Toole Design and City staff; approval of the concept design for the 2019 Street Reclamation project with specific designs for 3rd street arts corridor from Longfellow area to Hwy 3.  The designs include bumpouts, (either at 2 or 4 intersections),  1-Third-Street-Corridor-Options-1_2 limestone seating, decorative pavement , a plaza in front of the Nfld Arts Guild Theater and more. There were 19 comments to the city. The bumpouts generated the most negative response with people citing the Division Street project. While some appreciate the traffic calming.  Others remarked about the plantings and sculpture and parking near the Guild. I have those comments on kymnradio.net.  2-Design-Concepts-Public-Comments   Cost of the project without the frills is estimated at $2.9 million. With all the improvements, the cost is estimated between $3.3 and $3.4 million. The non-profits such as the Guild, the Depot and St. John's Church have had a loud voice in the 3rd street design.   Also on the regular agenda is the garbage contract with DSI and a resolution requesting MN State Capital investment bonds for the Hwy 246 and Jefferson Pkwy intersection regarding the Mill Towns Trail connection.  For more click HERE.   The proposed underpasses are the most expensive part of the project with a planned roundabout. Go to the City's website under City Council to view more. Meetings begin at 6pm at City Hall and the public is encouraged to attend. Mayor Pownell and Administrator Martig will be in studio at 7:20 tomorrow morning with a recap of the meeting.
A sweet treat coming to Northfield
There's a new shop coming to town and it's going to be sweet!  Stir Confections has been percolating in Denise Metras's mind since high school.  The Northfield woman has made gourmet popcorn for friends and family and sold at SWAG and at the Riverwalk Market Fair.  But she wanted a store. The location on the 400 block of 5th Street has sat empty for some time but renovations are underway to turn the former Cherry Berry into Stir Confections.  Metras will be opening the shop in July, if all goes as planned, with her son, Caleb. She told KYMN that the plan is to start with her gourmet popcorn and get into cookies, specialty cakes, different types of desserts and eventually homemade candies.  She said she's excited to realize her dream and offer something that Northfield doesn't have.