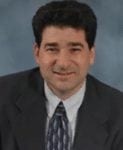 Waterford Township Supervisors met in closed session this morning to discuss the City of Northfield's offer of $47,000 to end their appeal in the MN Court of Appeals over their 1980 annexation agreement.   Last December, the Dakota County District Court issued an order dismissing Waterford Township's complaint against the City.  Supervisors chose to appeal it. The Township's attorney, Mike Couri, told KYMN that Supervisors will meet again on Friday in closed session and could open it up should they make a decision on whether to take the offer or continue with their appeal. Supervisor Larry Odegard shared their new website waterfordtownshipmn.org.  They will post information and meeting notices there.  
Nerstrand officials to discuss fire hall
In November, in an 82 to 71 vote, citizens of Nerstrand said yes to a new fire hall.  But the bids revealed at their February 12th Council meeting were well above the $200,000 the City planned for, in fact, over $300,000.  The 6,000 sq. ft Fire Hall is planned at the corner of Cherry St. and 1st. Street on land donated by Doug Gilbertson.  The owner of Nerstrand Meats plans to buy the current building and expand their business. According to the Kenyon Leader, newly elected Mayor Jarod Alvarez will be working with the Nerstrand Council tomorrow night on their next steps.  
Nfld Council extends DSI contract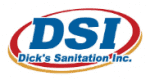 The Northfield Council extended the City's contract with DSI, Dick's Sanitation, for garbage service for 6 years, through 20205.  Mayor Pownell said Staff worked to provide, "the council some opportunities if in the future, their are some innovative type practices with regards to garbage, recycling, organic foods, wet waste that we want to move forward in the community, it gives us the opportunity to open up the contract and renegotiate".  Another item was to provide a 20 gallon option for residents who don't have as much garbage. Another initiative is adding a 96 gallon recycling container since recycling is picked up every other week, some of those are overflowing.  Council will hold a work session tomorrow night. On the agenda is the NCRC contract, Northfield's Cultural Plan and policy discussion on professional development for Mayor and councilors.
Wells honored as Eagle Scout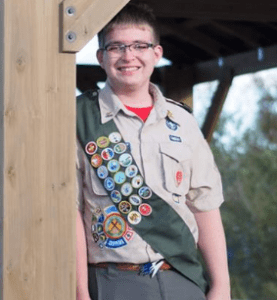 Yesterday, we had the honor of attending the Eagle Scout Court of Honor for Logan Wells. Only four percent of Boy Scouts are granted this rank after a lengthy review process. The requirements include earning at least 21 merit badges.  Choosing a physical challenge and creating an extensive service project.  With plenty of sweat equity, Logan planned and managed the building of a new picnic shelter at Arcadia School.  He was recognized by multiple State leaders including Sen. Klobuchar as well as the U.S. Supreme Court and President Trump, who signed a proclamation.  He is a Junior at Arcadia, is heavily involved with Youth in Government and volunteers extensively with Veterans groups. Logan has been working at KYMN for a couple of years, first as an Intern and then hired on to operate the board during high school ball games.  Congratulations Logan.