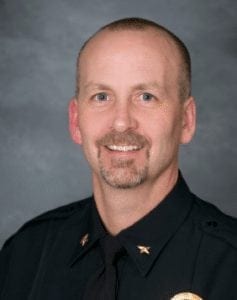 The National Weather Service flood forecast for our area doesn't look good, says Northfield Police Chief Monte Nelson.  They rate the potential for flooding along rivers and the Cannon is rated in the high risk category. There are several factors starting with a wet Fall last year that never really dried out, a tornado and the frost depth is 2 to 4 feet deep and there's still plenty of snow.  Nelson said the river itself is not our immediate problem due to snowpack but what IS a problem is, "street flooding could very likely become an issue and ice forming overnight as temperatures drop".  He said people need to be aware of that when driving.  While the Spring flood forecast is long-term, with a predicted possibility
of a 2 inch rainfall starting late today, that's just adding fuel to the fire.  For the moment, Nelson asks that folks continue to be very careful around those high snow piles and watch for refreeze. Officials are noting that flood insurance takes 30 days to go into effect.  If you've had issues before, you may want to go to FEMA's website at floodsmart.gov for more information.
Storm drain frozen causes Dennison street flooding
Citizens in Dennison have already been dealing with flooding issues.  On Saturday, the frozen storm sewer at the intersection of Goodhue Avenue and Goodhue County Road 9 started flooding. Britt Olsen reported he and other citizens helped the property owner with some issues, got the sump pump, which the City rented, and managed traffic control for a few hours. In an email, Mayor Jeffrey Flaten said, because of the rain and melting snow that afternoon, water was accumulating from 4 inches up to a foot around the curbs. The County was on scene and, according to Olsen, said that pipe will freeze up every time, as it's only 3 ft under the blacktop. Flaten said the property owner put salt down and injected hot water into the storm sewers until they opened up. Flaten confirmed that this has happened before in that area, but because of the rain and ice build up in the storm sewers, the standing water was unusually high.   Photos courtesy of Britt Olsen
Draheim says we "need to get serious" on our State budget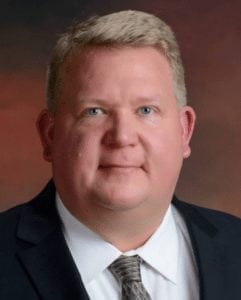 Senator Rich Draheim is advocating for a bill that, department by department, each budget of our State government be brought to zero and then built back up.  He says, "so we can understand a little better where our money's going and what we're spending money on".  For instance, one year choose the Dept. of Education, then the DNR, Transportation, etc. He explained, "my bill would be a creation of the State Budget and refocus.  And it wouldn't be done by legislators, it would be done by the Department itself".  He said currently their budgets are cost plus.  Whatever it was last year, they just add a certain amount the following.  He said some of these budgets have been in place for decades and he believes it's a good idea to really peel back the layers and see where the dollars are really going.   He acknowledges that it will be a big job the first year. This is not the first time this bill has been brought up. Draheim said a particular problem area is healthcare and the Human Services Department.  He says if we don't change what we're doing healthcare will double by 2026.  Adding, "right now we spend 30% of our State Budget on Health and Human Services.  If we double that to 60% and spend 40% on our K-12, there's nothing left, so that's why we have to get serious about our budget". Draheim is on kymn every Monday morning at 7:20 through the legislative session.
Nfld Council work session
Council has a work session tonight.  On the agenda is the NCRC contract, Northfield's Cultural Plan and policy discussion on professional development for Mayor and councilors. Administrator Ben Martig will be in studio at 7:20 tomorrow morning. Agenda:  CC-work-session-3-12