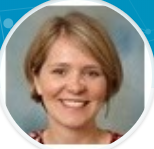 The Northfield Area YMCA Board of Directors announced yesterday the hiring of Krista Danner as the new CEO.  Virginia Kaczmarek left late last year to head up the Y organization in Rochester, which led to a national search to fill the open position.  Search Committee Chair Gretchen Ehresmann said they narrowed a pool of 24 candidates to 3 who came to town and had in person interviews.  Board Chair Amy McBroom said, "Kirsta's experience makes her a great match for our
organization".  Danner comes to the Y from the Park Nicollet Foundation where she has served since 201. She was Ex. Dir. of the Metropolitan Mpls YMCA from 2006 to 2011.  As CEO, Danner will oversee the operations, programs and mission of the Y. Her first day is April 15th.  Press-Release-New-CEO-Hire-2019-3-17
Nfld Schools projects form planning and user groups for construction input
There are 5 projects in the Northfield School District.  To start is the new Greenvale Park elementary school and a smaller 4,000 sq. ft Bridgewater addition that includes work on the main office, nurses office, a secure vestibule and renovations of current office for special ed.  Superintendent Dr. Matt Hillmann said Wold Architects is working with core planning groups to build a criteria and then another group for the finishing work. For Greenvale Park, a team of 36 is part of the core planning group. They're, "getting to the point where the shape and substance of the building is getting there".  They're, "still working on the site part of it and then we'll start to move to the user groups with that during March, so, we're rolling along pretty good".  Hillmann said once all the plans are made, they'll start that same process for the Sibley project and then renovation of the current Greenvale Park and Longfellow School.
Designing for a seamless fit 
Architects are in the design phase for a clinic expansion and the Birth Center expansion at Northfield Hospital and Clinics. CEO, Steve Underdahl said both projects, totaling $13 million, are expected to break ground this year.  Commenting on the design he said, "the idea is that they'll fit seamlessly into the existing campus and the existing clinical flow".  He and the team will go before the Hospital Board and the City Council once plans have firmed up this Spring.  
Cultural Plan, street projects, pools and policy
The Northfield City Council meets tonight.  On the regular agenda is a resolution to approve the City's 2019 Cultural Plan.  Arts & Culture Commission Chair Alyssa Herzog Melby will present to the Council on the Plan including its economic impact.   Also on the agenda is approving plans and specs for the 2019 street reclamation project, a budget amendment to repair the pool, a new Policy on Council Professional Development and Travel and the NCRC contract. Meetings begin at 6pm at City Hall in Council Chambers.  You can comment at the Open Mic or at any of the regular agenda items. Police Chief Monte Nelson will be giving an update on the Cannon River and future outlook as we prepare for possible Spring flooding. We are currently in the minor flood stage and holding steady.