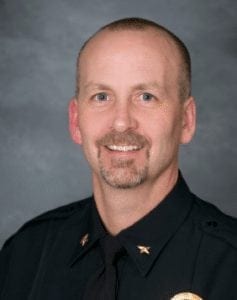 As we celebrate the Spring Equinox today, the river, she's rising.  Northfield Police Chief Monte Nelson gave an update on the flooding situation this morning.  The Cannon is just over 898 ft today, and businesses are preparing, Nelson says this will be a long-term Spring season concern.  The National Weather Service has placed Northfield, specifically, at a 60% chance of major flooding.  Nelson said, "those are not good percentages".  That's a higher probability than the City's Emergency Director, Tim Isom, wanted to hear. Nelson said even if the river goes down some, we're not out of the  woods. Between a wet Fall that never dried out, record cold creating a deep frost depth
and record snow, there are many factors causing concern. Rising groundwater is a concern as the frost comes out of the soil. Law enforcement is urging property owners prone to flooding, to start staging sandbags.  Businesses along the Cannon have already been setting up their protocols as has Carleton College. Low lying areas are seeing plenty of water. Officials are also watching the Wastewater Treatment plant, although not in danger right now. Barricades are up on some trails and on the west side of the river walk.  It's a bit of a spectator sport watching the river. Nelson cautions, "if you're in this river, it's running so fast no one will be able to you to even help you before you're half way to Byllesby.  So please stay out of the water, stay away from the edges".  Keep in mind there are still some iced edges which could collapse if you walk on them.  Stay off sandbagged areas and dikes. Sign up for Everbridge alerts. The full press release with links and Chief Nelson's interview with explanation of flood stages and much more is online at kymnradio.net.  You can also sign up to volunteer for flood duty and/or if you're a business that needs help, go to northfieldshares.org.
Council goes sideways on sidewalk discussion during Approval of Plans/Specs for 2019 Street project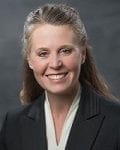 Northfield Council last night spent a lot of time talking about sidewalks along with the 2019 street reclamation project.  The $3.5 million project includes bumpouts and enhancements along 3rd street from the Depot to Longfellow School, a stretch of the west side deemed an arts corridor.  But the real discussion was over sidewalks in an area that is not scheduled for construction. Ivanhoe Dr. in the area of Greenvale Park school, has been brought up for years, and most recently for the past 4 meetings by citizen Don McGee, as an area that is dangerous for children walking.  Council had a lengthy discussion about adding that into this particular project. City Engineer Dave Bennett felt they were late in the game to add this to the project as they were seeking approval of the plans and specs and to advertise for bids. Mayor Pownell clearly didn't want it included in this project, saying, "there's been no public process to date.  Those landowners don't know that they're about to get a sidewalk".  She also mentioned that some mature trees could be removed too.  Administrator Martig agreed with Bennett that this wasn't the time in the process to add the sidewalk.  After further discussion, C. Zweifel withdrew her original motion to add Ivanhoe. They then voted to approve the original plans and specs for 2019 street reclamation and came to a compromise that would include a Safe Routes to School sidewalk project yet for this year.  Clerk Deb Little read a new motion that directed staff to, following the Safe Routes to School, prioritize sidewalk gaps to bundle for 2019 projects and bring back funding options. That passed 6 to 0.  Pownell and Martig were in studio this morning.  Their interview is online.  
What are ADUs?  Become informed
The City of Northfield is hosting an open house today from 4:00 p.m. – 6:00 p.m. regarding ADU's, Accessible Dwelling Units at City Hall in Council Chambers.  This is an opportunity for community members to learn about the units and/or discuss City policies. This is an open house format with no formal presentation.  Here is some background information proved by Alice Thomas and by City Planner Scott Tempel: