Emergency Mgmt Director, Jennifer Hauer-Schmitz has good news.  She reports water Levels have gone down on all Rivers in Rice County.  The Cannon in Northfield is at 897.74 ft, taken at sea level. It's dropped just over a foot over the weekend.  Hauer-Schmitz said, "this does not mean that we are "out of the water" yet though. All protective measures should remain in place as a second rise in water levels is expected, and may be here as early as this coming weekend.  There is still a lot of melting snow toward the north end of the state that is
still moving south and will affect some of our rivers and their tributaries. She added that Rice County is still under a Flood Warning until tomorrow, March 26, 2019 @ 1100am.  That could easily be extended. All rivers are still running very high. Morristown area may still see some higher fluctuations in water levels as not all water has reached that area yet. This area will also have the longer chances of rising waters.
Lippert seeks funding for transit hub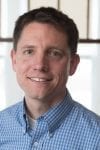 Last week, Representative Lippert presented a local bonding bill to the Capital Investment Committee for a regional transit hub in Northfield. A key effort by City Council, they're asking for funding to continue redevelopment of the Depot site and to create a central transit hub for Hiawathaland Transit and Northfield Lines that goes to Minneapolis and back.  There would also be opportunities for commercial building.  The Q-block has long been targeted for development.
Workforce housing and other development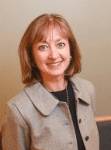 The Northfield HRA is working with Three Rivers Community Action Center seeking tax credits to help build out Spring Creek II.  Community Development Director Mitzi Baker said that would add 32 units of workforce housing to the existing 28.  She added that her office is also in talks with a couple of other residential developers, one could be a mixed use development near downtown and something out on the fringe that could be single family homes and twin home development.  Nothing is solidified, "but we're working on it".  Baker's full interview is online at kymnradio.net.
HRA's Norvold receives Excellence Award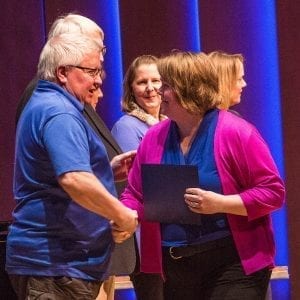 The Northfield HRA's Dayna Norvold was received the 2019 Board & Commission Excellence Award during the Mayor's State of the City address last week.  Fellow HRA member Jayne Hager Dee submitted the nomination. She said, "Dayna keeps her eyes open for opportunity for the HRA and is pushing to find ways that a private-public partnership can find solutions to challenges of adding new affordable housing opportunities to our community. Dayna is driven by a strong desire to get results". That requires collaboration and trust among key community partners. Norvold was selected by the Council Employment Policy Committee.  The full press release:  final-Dayna-Norvold-3.25.19
Puzzle players are freaky fast
The Puzzle Playoff was a hit and it turns out that Northfielders are freaky fast at solving them. Nat Olson, who took the idea from the Winter Carnival activities, said the adult puzzles were 500 pieces.  Olson and Bill North expected them to be complete in 2.5 hours, "if they're skilled then 2 hours".  They actually completed it in 37 minutes! The winning team, The Bourne Supremacy, won a prize bag filled by local businesses. Runners-up, Lancaster Without a D, were just 5 minutes behind. The kids bracket had 300 pieces.  The event took place Saturday at the Weitz Center and was a fundraiser for the Northfield Public Library.   Each team got to take home the puzzles supplied by Content Bookstore. Wilson hopes to make this an annual event as we move into Spring.