The Northfield Gymnastics Team has been searching for a home for over a year now.  For 25 years, they worked with the Northfield Gymnastics Club but that became unworkable last year.  Since then, the school team has used space in the old K-Mart building, owned by the Brown family, for free.  The District purchased $70,000 in equipment to do so. As for their next move, Superintendent Dr. Matt Hillmann reports they're struggling to find a long term solution, saying, "it's not like we can look for any kind of vacant storage buildings and say hey we'll put it there.  There's some pieces around having a 19 ft. high
ceiling, for example, as part of the requirement and you need about 14,000 sq. ft. to house a program like this".  There are a couple of proposals, one is to rent the K-Mart facility for $187,000 a year, the other is to use the Farmington facility.  As a temporary solution, Farmington would be substantially less at about $12,000 a year plus busing costs.  The question is how do they find a permanent home that they can sustain and be responsible to taxpayers.  Hillmann said it will likely be a 2-step solution. This will come back to the Board at their April 22nd meeting. The Northfield Gymnastics Club stopped negotiations last year with the District.  There are about 20 student athletes in the gymnastics program.
5 finalists for Dundas Admin


From 30 to 11 to 5, the Dundas Council chose finalists Monday night for the City Administrator position.  Those 5 will be interviewed by Council on May 1st.  Administrator John McCarthy said it will be an all day process.  David Drown and Associates will be doing deeper background checks on the finalists. McCarthy is retiring at the end of May.   
Tornado drills cancelled
The National Weather Service has cancelled the tornado drill for tomorrow. Northfield Emergency Mgmt Director, Tim Isom, said the cancellation is due to the very strong storm set to arrive later today. Blizzard warnings are already in effect for part of the state.  Drills are also cancelled for Friday as some areas will still be experiencing heavy snow and/or strong wind. Isom shared that this decision has been made through many discussions with many public safety partners.
Health insurance – the Great Divide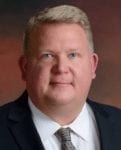 Health insurance is a big topic for everyone and the great divide for legislators.  Republican Sen. Rich Draheim commented this week that the Democrats want to discuss who pays for health insurance while he has bills focused first on bringing down the cost.  He said we can have the debate later on who pays for it but we "have to bring the cost down of health care".  He added, "in the plan that Rep. Lippert had proposed would cost us $35 billion a year.  Not a biennium, a year.  That's more than our general fund is for a year".   He said the math doesn't work. Another bill from the Democrats is a paid family/medical leave that Draheim says would cost us $900 million a year.  Legislators will be off next week for the Easter break. Pundits are predicting a special session.
"Hotdish A-Hmong Friends" winner
Minnesota comfort food was THE talk on the Hill yesterday as Senator Tina Smith carried on Minnesota's Hot Dish competition in Washington, DC.  All the Minnesota representatives put forth their best recipe.  Smith said Rep. Betty McCollum won with her dish "Hotdish  A-Hmong Friends".  It was an homage to the Hmong community of Ramsey County.  The ingredients include cream of mushroom soup and tater tots.  Smith's full interview is on kymnradio.net along with the list of the other hot dishes!  Second place went to Rep. Ilhan Omar with her dish, dubbed "Little Moga-Hot-Dishu,". As for the rest… Sen. Smith's "Herd on the Hill Hotdish," Sen. Klobuchar's "The Final Four Layer Hotdish," Rep. Craig's "World Championship Sausage Lynx Hotdish," Rep. Emmer's "From Cheese to Shining Cheese Hotdish," Rep. Hagedorn's "Make'n Bacon Great Again Hotdish," Rep. Peterson's "The Jimmy (Dean) of the Delegation's Hotdish," Rep. Phillips' "From Monrovia with Love: Liberian Inspired Hotdish" and Rep. Stauber's "Top of the Tater Hotdish."