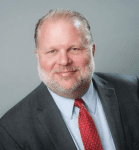 Forfeitures help pay for Drug Task Forces and County Attorney offices across the State.  But legislators are looking to change that. Rice County Attorney John Fossum commented last week that legislators are looking at taking those dollars and putting them into the General Fund instead of those departments that do the seizures and those that do the legal work.  That would be a big change.  Fossum said what's not understood about forfeitures is that it's not intended as a punishment or a "funding resource".  It is, "a way of removing the instrumentality of the crime from the
person who's done it".  There are forfeitures in multiple DWI cases as well as in drug cases where property has been obtained due to illegal conduct.  He added that, while those forfeitures have allowed task forces and county attorney offices to get a little help in their budget, it's not a "profit center" for them.  
Draheim wants CBD Oil safety regulations
Legislators are on break but Sen. Draheim spoke with KYMN yesterday.  He said he has legislation regarding CBD Oil, a product that's seen a surge in popularity with no regulation.  Draheim said the Federal government has done several minor changes in the agricultural segment regarding hemp and marijuana but as for the oil, there's a grey area.  In fact, he said, the Minnesota Board of Pharmacy still considers it a controlled substance, "and they deem it still illegal".  In S. Dakota it would be a felony to sell it. In the manufacturing process the THC is extracted, taking out the "high" and leaving the cannibidiol, CBD.  However, there's concern as there's no regulation.  Draheim says that means the amount of CBD is drastically different in various products.  While he believes there's value to it, "it's like the Old West and Snake Oil Salesmen".   Draheim added, "I think it is here to stay.  You know, what can we do to make sure our consumers are safe.  That's kind of where I'm at".  Legislators will be back in session on April 23rd.
Mill Towns Tr, bicycle trails and sidewalk gaps on Nfld Council agenda
The Northfield Council meets tonight.  They will meet first in closed session for Administrator Martig's performance evaluation.  Then on the regular agenda will be a vote on a pay increase. Also on the agenda is a Resolution Designating Mill Towns State Trail Location in Northfield, acceptance of the Bike/Ped/Trail system update and discussion items including sidewalk gaps and the Transit Hub.  You can comment online today through noon on the City's website. Meetings begin at 6pm and the public is encouraged to attend. They are also streamed live on the City website.
Hands Free information
The new Hands Free Cell Phone bill will become law on August 1st.  Northfield Police Sgt. Kevin Tussing has shared a wealth of information on the law and it's on our website kymnradio.net.  Part of the information includes full information on what it allows and what it doesn't, statistics on distracted driving and the fines.