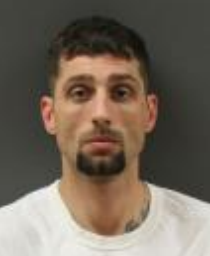 Guns, drugs and body armour.  32 year old Kieran Wallace of Montgomery was wearing a bulletproof vest when he was pulled over last April.   Cannon River Drug Task Force agents had been watching Wallace and an accomplice. A search revealed 83 grams of methamphetamine, a loaded Glock handgun, more ammunition for the Glock and an AR platform rifle as well as other drugs.  Wallace pleaded guilty in February to 2nd degree drug sale. Rice County Attorney John Fossum reported that Wallace was sentenced yesterday afternoon to 108 months (or 9 years). Wallace's criminal history in Minnesota stems back 15 years involving alcohol and drugs.  
After changes, Council accepts bike/ped update recommendations 
A comprehensive look at Northfield's bicycle/pedestrian trails, sidewalks, collector roads and more was completed by Toole Design at a cost of nearly $37,000.  This week, Northfield Council voted 6 to 1 in favor of accepting the system update recommendations. While there is no plan to start implementation yet, Councilor DeLong voted against it saying he would've voted for it until the mention of Complete Streets, a National program designed to include pedestrians, bicyclists, motorists and transit riders of all ages and abilities.  He cited an example of Division St. after reconstruction last year using the Complete Street design, saying that it's not motorist friendly, in particular in front of Family Fare grocery store.  He has witnessed drivers who stop where it's a through street and others who've almost hit them because they know there's no stop sign there.  He said, "I'm not sold on Complete Street policies for all users if that's going to be the end results of some of this".  Council had some questions regarding intersections but those were not part of the scope of this project.  Councilor Nakasian noted that, from statistics and trends around the Country, "cities that are building infrastructure for bikes are the ones that are going to be the most successful attracting the next generation, which is this one".  This is just the first step in identifying gaps. Mayor Pownell said there will be a lot more discussion  the next step is design and engineering with a lot more discussion. According to Connor Cox, the consultant for Toole Design, this would be a 15 year plan.  1 – Bike Pedestrian Trail System_City Council Presentation 20190305                                          Changes after feedback include:  2 – Changes to the Plan after receiving feedback from City Council at the April 2
After 4 inches of rain, Cannon still at minor flood stage
After nearly 4 inches of rain yesterday, the Cannon River in Northfield rose 2.5 ft yesterday to minor flood stage last night at just over 897 ft.  There was overland flooding in areas prone to it and barricades were placed, sump pumps have been running continuously in low lying neighborhoods. The national weather service put out a Flood Warning for our area until tomorrow afternoon. Northfield Police Chief Monte Nelson said yesterday they believe the River will start to slowly go down sometime today.  
Sidewalk Poetry winners
The Arts and Culture Commission (ACC) of Northfield, in partnership with the Friends and Foundation of the Library, have announced the winners of the City's ninth annual Sidewalk Poetry Competition: DEJA TU HUELLA / MAKE YOUR MARK. Chosen from among 126 poems submitted, ten poems have been selected for imprinting in city sidewalks. This is the first year the contest has accepted submissions in Spanish and three were selected by the judges.  Eight of the ten poets will be on Art Zany with Paula Granquist tomorrow morning at 9 o'clock. PDF press rel 2019 Sidewalk Poetry Winners         __pdf 2019 winning poems