By Teri Knight, News Director
Just about 2:30 a.m. this morning. Faribault Fire, Police and North Ambulance responded, once again, to a house fire at 1811 7th St. NW in Faribault, Minnesota. Fire Chief Dustin Dienst reports that  flames were visible from the exterior of the home and smoke was coming out of all sides of the structure. Crews made a quick initial knock-down of the fire and then completed an initial search for victims. No one was inside. The fire penetrated many areas of the building as it was still in disrepair from a previous fire on February 22, 2019. Crews spent a lot of time in
overhaul mode to ensure that the fire was completely out. The State Fire Marshall's Office was contacted and an investigator will be assisting with an investigation. Dienst said one firefighter was taken to the hospital as a precaution after feeling light-headed. In an email, Dienst commented that the fire is suspicious and the home appears to be a total loss; however, that's up to the insurance company. House Fire at 1811 th St. NW Media Release (2nd Fire)
Dundas City Council approves Teppen for administrator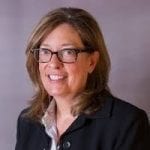 The City of Dundas is getting a new administrator. Of the finalists, Northfield resident Jenelle Teppen rose to the top. Current city administrator John McCarthy said David Drown and Associates will be negotiating the contract and they expect formal council approval at their May 13 meeting. After a thorough discussion yesterday, McCarthy said Teppen's experience was what really made her stand out. He added that they really couldn't have gone wrong with any of the candidates they had; all of them received support from the councilors. Teppen is currently Deputy Director of Public Services and Revenue for Dakota County. Previously she was the Le Sueur City Administrator and prior to that, Assistant City Administrator for Inver Grove Heights for 16 years. Teppen holds a BA in political science and a MA in public administration. She is a Credentialed Manager through the International City/County Managers Association. Dundas Mayor Glenn Switzer had indicated that they were looking for someone with local ties and in a role that gave them experience working with other municipalities. The other local applicant, Fred Berndt, withdrew his name last week after accepting another position. Teppen will take over when McCarthy retires at the end of this month.
The new Deputy Chief's in town
Introducing Northfield Deputy Chief Mark Elliott. He's been in law enforcement for 27 years, starting out like many officers in a none sworn position as a Community Service Officer. Originally from North Dakota, he started his law enforcement career in Bloomington, Minnesota, where he worked for 22 years. He went on to Prior Lake for four years serving as chief. Northfield Police Chief Monte Nelson commented that, "Mark brings a lot of really good experience from Bloomington and Prior Lake that is already benefiting the department and will benefit us with every passing day. And if it's a benefit to the department, that'll be a payoff for the community." Today is Elliott's eighth day on the job. His full interview is on kymnradio.net.
Callery takes first place in National Poetry Out Loud contest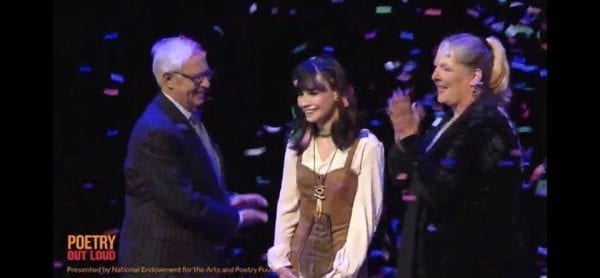 Congratulations to Arcadia Charter School senior Bella Callery, as she took the top spot in the National Poetry Out Loud Contest in Washington, D.C. Callery won with her recital of 'Thoughtless Cruelty' by Charles Lamb. After winning the state competition in March, Callery moved on to the national contest earlier this week where she participated in the semi-finals with poets from each of the other states. She reached the finals with eight other youth and took the prize last night at Lisner Auditorium. Callery will receive a $20,000 scholarship.