By Teri Knight, News Director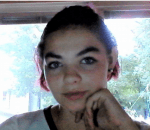 UPDATE:  As of 11:42am, Northfield police report that Stadler has been found and is safe. UPDATE Runaway Juvenile- Stadler- 051719
The Northfield Police Department is looking for assistance in locating Isabelle Stadler of Northfield. Isabelle was last seen on Wednesday, May 8 leaving the Northfield Middle School at the end of the school day. Isabelle is described as a white female, 5'8" tall, approximately 140 pounds, with green eyes and short black hair. If you have information about the whereabouts of Isabelle Stadler, please contact the Northfield Police Department immediately by calling 911 or 507-645-4475. Runaway Juvenile- Stadler- 051619
Nerstrand Council moves forward on fire hall
The Nerstrand City Council this week voted to move ahead with construction of a new fire hall. In November of last year, voters approved $200,000 toward construction but then the initial bids came back in March much higher than anticipated. The council revised the building plan and rebid the project in a way that allows the city to complete the building in stages. Firefighters will work out of the current facility while construction takes place, then the original building on Main Street will be sold. The 6,000 square foot fire hall is planned at the corner of Cherry Street and First Street on land donated by Doug Gilbertson. Some plumbing and inside finishing work will be deferred until additional funding is available. The goal of the city is complete initial construction by late fall, allowing them to move trucks in late in the year. The volunteer Nerstrand Fire Department has seven trucks and 19 firefighters and also covers Dennison and surrounding townships.
School lunch isn't what it used to be
The Northfield School Board discussed budgets this week. Superintendent Dr. Matt Hillmann said Child Nutrition Director Stephany Stromme presented her program's budget, which has changed over the years to provide fresh fruit and other fresh foods. Hillmann said, "It's not about 'let's just get some lunch in front of kids,' it's about 'how can we provide high quality nutrition for kids,' many of whom get two meals a day with us because we serve breakfast and lunch." The number of meals served was down this year, partly due to 11 days off because of the weather. Hillmann added that the new Flex Learning Hour at the high school has had an impact, "That just changed the dynamic of how we serve lunch. We also think there are some students who have gotten different ways to get their own food because they are engaged in other activities." So this year Stromme launched a lunch cart, offering packaged sandwiches and salads, to reach some of those Flex Learning kids. Still, their finances have been managed well, according to Hillmann. That means there will be no increase in the price of lunches. The school partnered with the Family and Consumer Sciences department on a grant for a hydroponic vertical garden. They're growing lettuce and some cuke melons, which look like melons but taste like cucumbers, reports Hillmann. During the summer meal service, the school will be able to use what's been grown.

Hundreds of bicyclists expected in Northfield
The Almanzo Gravel Bicycle event will be coming to Northfield on Saturday, May 18. Marty Larson, one of the organizers, said the cycling community likes gravel roads for safety reasons and, says Larson, "The roads are peaceful, they're quiet, they're beautiful. It's just a much more pleasant venue." A free event, the Almanzo started in 2007 and has been centered in Spring Valley for the last 10 years. There are four courses with a small number of bicyclists riding for 380 miles; that race will start at midnight Friday, May 17. The other races will leave from Fourth and Washington Streets beginning at 7 a.m. Saturday, with the last race, a 50-mile race, leaving at 9 a.m. The finish is at Central Park near Carleton's Weitz Center, where there will be food trucks. Parking and tent camping will be at Sechler Park Friday through Sunday. Larsen said they have 1800 pre-registered riders but, depending on the weather, there could be far fewer actual participants. The event is not timed and there are no prizes. Larson said it's really a group ride "with a whole bunch of your best friends." 

"Stamp Out Hunger" campaign delivers 4,150 pounds of food to Community Action Center

The USPS "Stamp Out Hunger" campaign was a success for Northfield. Community Action Center program director Anika Rychner reports that the CAC's food shelf received 4,150 pounds of food! They're looking for volunteers now to sort and date check the items. They're also looking for volunteers on an ongoing basis. It's easy to sign up on their website at communityactioncenter.org and click on volunteer.