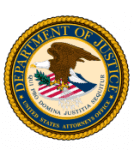 United States Attorney Erica H. MacDonald today announced the sentencing of ANGELICA PINO PERALTA, 37, to 24 months in prison for possession with intent to distribute heroin.
PERALTA, who pleaded guilty on January 22, 2019, was sentenced on May 17, 2019, before Chief Judge John R. Tunheim in U.S. District Court in Minneapolis, Minnesota.
According to the defendant's guilty plea and documents filed with the court, on October 10, 2018, police searched PERALTA's apartment in Burnsville, and seized over eight pounds (3,662.73 grams) of heroin. PERALTA admitted that she intended to distribute a portion of the heroin. PERALTA is a Mexican national and is potentially subject to deportation upon completion of her sentence.
This case was the result of an investigation conducted by the Cannon River Drug and Violent Offender Task Force, the United States Drug Enforcement Administration, and the Minnesota Bureau of Criminal Apprehension.
CRDVOTF Commander Paul LaRoche commented in an email:  The Cannon River Drug & Violent Offender Task Force conducted this investigation with assistance from the US Drug Enforcement Administration and the MN Bureau of Criminal Apprehension. The estimated street value of the Heroin seized is $700,000.  
This case has been pending ongoing investigation since the time of arrest in October 2018, that is why the delay in press release.  That is all the information I am releasing at this time.
"This large seizure had an impact on distribution in our state and potentially saved lives.  Agents will continue to target distributors of this dangerous drug whenever possible."   -Sgt. Paul LaRoche, CRDVOTF
Assistant U.S. Attorney Tom Hollenhorst prosecuted the case.
Defendant Information:
ANGELICA PINO PERALTA, 37
Burnsville, Minn.
Convicted:
Possession with intent to distribute, 1 count
Sentenced:
24 months in prison
3 years supervised release