By Teri Knight, News Director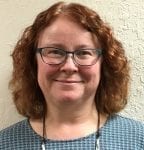 It was just announced that the Faribault and Northfield area United Ways are merging to become the Rice County Area United Way. NAUW board member Greg Closser said there had been informal discussion for years but the time [to merge] was right now. He said they were waiting for a "formal approach from the Faribault United Way." It wasn't something they were very excited about as they knew it would be a lot of work. Last March the Faribault board formally asked [for the consideration of a merger] as they knew they could not sustain their own organization. Closser said, after much discussion they came to the opinion that it was best for the organizations and those they serve. NAUW executive director Penny Hilleman commented this morning that there are a lot of programs they've helped that serve our wider community including HealthFinders Collaborative, Hope Center and Ruth's House. For those agencies, a merger makes a lot of sense. She
added that a regional approach makes a lot of sense as well. Technically speaking, the Faribault United Way will close and the Northfield United Way will have a name change and expand their reach while adding board members from the greater community. Closser added that they had a lot of help from the broader United Way organization. He said the organization requires the name change and merger will need to be approved by the broader United Way but they have been "very supportive.". The two United Ways have engaged an attorney to work out all the details for a clean merger. The hope was to get it done by the end of June but, Closser said, "Like all plans, there are always things that are uncovered so we're thinking certainly before fall." Hilleman added, "This is a great opportunity to be out there talking to people about the United Way and what it means and what it can do and, hopefully, get people recommitted to the concept.".She added that, on the whole, their funding comes from individuals and company donations, and that money stays in the community. As for distribution of those dollars, Closser said, for the next couple of years, they will make sure that the donations will stay local even between the Faribault and Northfield communities as they work through the transition. Their full interview with more information is HERE.
SCOPE students present "Youth in the 1970s" program tonight
SCOPE, Student Community Outreach Program Experience, is a middle school program that social studies teacher Earl Weinman founded 15 years ago. It's an outreach for the Northfield Historical Society. This year's research topic was "Youth in the 1970s." Two members of the program, Kiara Artley and Grace Ryden, were on the KYMN Morning Show earlier this week to talk about their work. Grace explained that they spent a month looking over newspaper articles and then took oral histories interviewing people who grew up in the '70s. Tonight they will unveil the fruits of their labor in a special presentation at, appropriately enough, what was formerly the Northfield Middle School in the 1970s. All ten SCOPE students will present their findings at 6 p.m. this evening in Room 236 of the Weitz Center for Creativity at Carleton College. There will also be booklets on the project available for distribution. Their full interview is HERE. 
Northfield School District to collaborate on funding for "Achievement and Integration Program"
The state legislature last Friday passed the biennial state budget which includes K-12 public school funding. The formula funding will increase 2% in each of the next two school years. One particular program will address the achievement gap between students. Northfield will receive an as-of-yet undetermined amount of money from what is called the "Achievement and Integration Program." Superintendent Matt Hillmann explains that, "Faribault Public Schools is considered a racially isolated district and so then school districts that are adjacent to Faribault also get some funding in terms of reducing the achievement gap that we've talked about. That's that difference in achievement between students of the majority population and students of segments who are less populous within the school system." Northfield is collaborating with the other school districts to develop a working plan.