By Teri Knight, News Director

Efforts to save the old depot in Northfield began in 2010 with then mayor Mary Rossing sending a letter of support for the newly formed non-profit, Save the Northfield Depot. Since then the depot has been moved across Third Street to the Q-block and restored. Now, it is set to open to the public thanks to another step taken this week by the current city council. Northfield City Administrator Ben Martig explained that the council authorized the use of TIF funds for plans and specifications for an access road to the depot and to provide some
parking spaces; these efforts also support plans for a future transit hub. The plans will be released for bidding and the city is hoping to get work started this year with a 2020 completion date. Also on the city council agenda was approval for Martig and Mayor Rhonda Pownell to continue to petition the legislature for bonding dollars for a transit hub on the Q-Block. With the city paying for the access road, as well as ongoing efforts to incrementally increase railroad quiet zone certification across Second street and plans for a pavilion to be added to the depot and the transit hub building, this improves the likelihood of getting state funding for the project. Plans include a bicycle/pedestrian trail as well that would run behind Tanzenwald Brewing. Northfield would commit to providing some matching dollars for the project; if selected, the state would provide $2.5 million and the city half a million. This proposal was unanimously approved by the Northfield City Council last Tuesday.
Driver hits the "trifecta" when he ignores emergency vehicles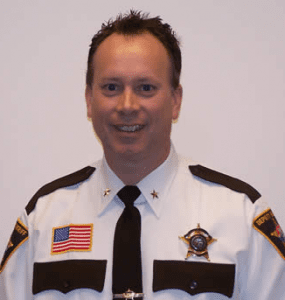 Rice County Sheriff Troy Dunn reminds folks to yield to emergency vehicles. He's speaking from experience. Last Friday, while responding to a fire, his squad was struck. He's fine but the squad is "disabled." The light had turned green but the people in front were not moving as they were yielding to firetrucks. A man passed on the right and struck the sheriff's car and then kept going as Dunn held the man's license plate in his hand. Whether it's a maintenance vehicle or emergency vehicles, Dunn asks that you give them extra room to do their work. The man who hit his squad also had a revoked license, no insurance and expired plates. Dunn said it was the "trifecta" situation.
WINGS hits million dollar milestone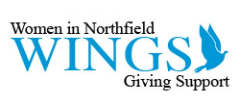 WINGS, Women in Northfield Giving Support, is celebrating surpassing $1 million in grants given to Northfield women and youth since 2000. This year WINGS will honor 25 area organizations with $81, 877 in grants to provide programming in four basic areas: basic needs, education, mental and physical health, and entrepreneurship. They invite the public to celebrate this milestone on Tuesday, June 11, 2019 at 6:15 p.m. in the sunroom of Buntrock Commons at St. Olaf College. The event is free and includes a dessert buffet and musical entertainment. WINGS President Margit Johnson will be in studio on Monday at 7:20 a.m. with more on the who, what and why of the WINGS organization and she'll also share where those grant dollars will be going.