By Teri Knight, News Director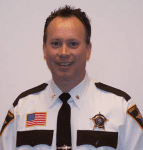 Last week, the Rice County Sheriff's office was contacted by someone who had a personal check stolen. But this story is unique. Sheriff Troy Dunn explains that, with that old check, "…they made new checks through an online service like Deluxe or ChecksUnlimited or something like that and they made new checks with that account number on there." Once received, the thief started writing checks, so many that the bank called the victim and informed them that  $7,000 worth of checks had been written in the last week. The checks were written all over the
county and the southern part of the Twin Cities. Dunn said to be cautious about mail theft. If you're mailing checks, take them to an official U.S. Post Office drop-box rather than placing outgoing mail in your own mailbox.
With "a lot going on," Northfield city staff "very strongly" recommends renewing civil/criminal attorney contracts
Contracts for criminal and civil attorneys for the City of Northfield are set to expire in 2019. Last week the Northfield City Council discussed options for Flaherty and Hood, who handle civil matters, and Eckberg-Lammers, who handle criminal matters. Mayor Rhonda Pownell provided feedback and input on whether or not the city wants to go out for RFPs (Requests for Proposals) from other companies or extend the existing contracts and for how long. The request from the firms was to have ongoing contracts that would include termination clauses. City Administrator Ben Martig said in the meeting that staff "very strongly" recommends a multi-year contract at a minimum, adding, "We have a lot going on on a number of different legal fronts. I think on both sides we've got a comfort level and a long history with both firms." Pownell said that council input indicated possible agreement on a 5-year contract for the firms although there were some differing viewpoints. They do know that they'll move forward with the same firms. This will come back to council for a vote at their June 18, 2019 meeting.
We Are Water MN exhibit coming to Northfield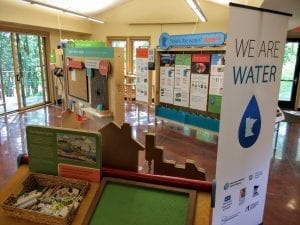 Water is a vital part of our history, identity, and culture. In a state with more shoreline than Florida, Hawaii, and California combined, this connection to water, both culturally and literally, is vital. Cannon River Watershed Partnership, in cooperation with the Minnesota Humanities Center (MHC), will celebrate this connection in Northfield as it hosts "We are Water MN," a traveling exhibition that explores the connections between the humanities and water through an interactive exhibit and public events. "We Are Water MN" will be on view in Northfield at the Weitz Center for Creativity (320–3rd St E, Northfield), June 20 through July 28. For complete information click on the link:  We Are Water Press Release 6-5-19
Registration is open for Night to Unite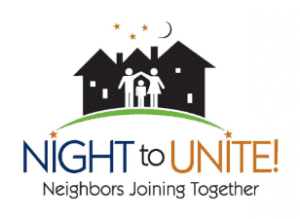 Night to Unite will be celebrated throughout Northfield on Tuesday, August 6, 2019. The annual event is an opportunity to get your neighbors together, build positive relationships with law enforcement and increase communication. Northfield residents are invited to host a neighborhood gathering in order to meet one another, increase community safety and prevent crime. Representatives from the Police Department, Emergency Medical Services, Fire Department, City Council, and other community and school leaders will be available to visit the neighborhood parties. Register your party and you'll receive a free party kit that includes kites, Frisbees, face paint, chalk and bubbles compliments of the Northfield Police Department and the Northfield Alliance for Substance Abuse Prevention. For complete information and registration click on the link: NTU 2019 Press Release