By Teri Knight, News Director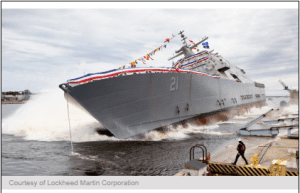 The USS Minneapolis/St. Paul was launched into Lake Michigan this weekend and a Northfield native is the sponsor. Deputy Undersecretary of the US Navy, Jodi Greene, christened the combat ship. As sponsor she will forever be tied to the latest stealthy hi-tech ship that will be able to get into areas never before seen by Americans. The Minneapolis/St. Paul will be commissioned next year. Jeff Johnson interviewed Greene last May about the ship and the honor of being its sponsor. Find a link to that interview and more HERE. 
Cedar Avenue shutdown for improvements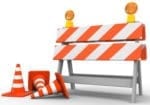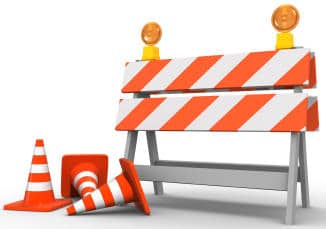 County Road 23 (or Cedar Ave)  will close beginning today from County Road 96 (320th St.) to County Road 86 (280th St.). The reconstruction includes the addition of paved shoulders and right turn or bypass lanes at intersections. The detour will use County Road 96, Highway 3 and County Road 86. ​Access to businesses will remain available throughout the project but may be limited from one direction only. The detour is expected into November. All this information and a map are on our website under the Community News page.
NH&C adds Lactation Specialist and Midwife to expand birthing center

Northfield Hospital and Clinics has hired a lactation specialist. CEO Steve Underdahl explained, "It is a really important service to provide new moms that's really timely and urgent for them so having someone that's available at that moment in people's lives is really important." The clinic also added a midwife; Underdahl said, "These are very well trained professional folks that aren't doing anti-medicine things, they're providing a higher touch lower intervention style of birthing support for folks that that's appropriate for and they can also make that hand-off if something becomes more complicated or needs a higher level of expertise." Northfield Hospital and Clinics also has five female OB physicians. Underdahl will be giving an update on the process for their Birth Center and clinic expansion to the Northfield City Council tomorrow night.
Closed session causes concern for one council member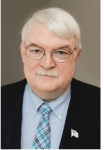 The Northfield City Council is scheduled to hold a closed meeting at 5 p.m. tomorrow before their regular meeting. They state the meeting is for "consideration of pending or threatened litigation concerning the incorporation of Bridgewater Township and/or possible responsive City boundary adjustment petitions." Councilor David Delong has concerns, stating in an email to the mayor, city administrator and media, "I don't believe Bridgewater Township has threatened litigation in any way and there is no sufficiently specific and imminent litigation pending." Therefore, he doesn't believe the council can meet in a closed session. The regularly scheduled meeting will include a legislative update from Representative Todd Lippert. The council will also consider an agreement with the Northfield School District regarding community services and a request for city participation in FiftyNorth future space and programming planning process. Meetings begin at 6 p.m. and the public is encouraged to attend. Should you choose to speak, you can talk up to two minutes on any item on the agenda and also on any item during the 'open comments' portion of the meeting. You can also comment online through noon on the day of a council meeting. The meetings are streamed live online on the city's website.