By Teri Knight, News Director
Secure Real Estate, LLC (d.b.a Secure Base Counseling Center) requested a $50,000 loan from the Northfield EDA City-Wide Revolving Loan Program. Secure Base Executive Director Jennifer Simpson-Dahl said they opened the doors seven and a half years ago in Northfield with a staff of three. They are now a staff of 100 with additional offices in Lakeville and New Prague. Secure Base Counseling treats children and adults. Simpson-Dahl said the piece they're struggling most with is a way to support their clients with medication, which has meant seeing a psychiatrist who can prescribe those medications. There are lengthy waiting lists. Simpson-Dahl added, "We found our clients often have to travel
to either to Rochester or to the Cities ; lots of our clients have obstacles to get that far and then the waiting lists are often six months." While the therapists have not had the ability to prescribe medication, she said the State of Minnesota "has given powers to psychiatric  mental health nurse practitioners that are equal to psychiatry. These are doctorate-level nurse practitioners and this field is booming. So we've made relationships with many of the school programs." She said they're seeing the opportunity to grow a psychiatric department with these recruits. The plan is for Secure Base to purchase the building at 570 Professional Drive. The expansion also includes purchasing the adjacent property at 600 Professional Drive, with a full build-out of both spaces. The project costs are currently estimated at $1.6 million to complete the entire expansion. Secure Base estimates their job growth to be an additional 30 employees by the year's end. As liaison to the EDA, Northfield Mayor Rhonda Pownell said this is a 'slam dunk.' EDA Vice President Mike Stroebel commented, "I think the need for mental health services is great and I think our ability to support this plus you're occupying an unoccupied space and improving the space which is good for the city of Northfield as well, so you're making a significant investment in the community and I think that's what we appreciate and that's what we're here for." The load was approved unanimously. Find a link to the details on the loan itself on kymnradio.net. Coming up next week, the EDA will announce a new incentive program, receive a spring update on the Riverwalk Market Fair and get a Q-block update. EDA meetings are at 7:30 a.m. every fourth Thursday of the month. They are open to the public.
Apple Valley cyber stalker gets 8.5 years
The Apple Valley man who pled guilty of multiple felonies for stalking, burglary and identity theft was sentenced yesterday in Dakota County court with 102 months (8.5 years). From June of 2013 to June of 2018, 51-year-old Christopher Endicott followed his victims, broke into their homes and vehicles, and took personal information from Social Security numbers and passwords to the names of their children and more. Endicott began by using technology to track and steal identities. One victim feared for her life and that of her husband and children. Getting proof was difficult as he used the dark web to mask his location. At one point he told officers, it became a game for him to be able break into his victims emails, phones and electronic devices. Among the victims is a police detective. Endicott has also been ordered to pay restitution of $19,876.35. Dakota County Attorney James Backstrom said this sentence represents an upward departure from the Minnesota Sentencing Guidelines of one and one half times.
A minor burglary turns into a major annoyance for the court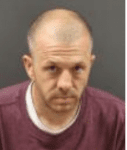 A Faribault man was back in jail after failing to appear in court in connection with a burglary at Dokmo Ford in February of 2018. 40-year-old Kevin Morrow is accused of breaking into a shed on the property and stealing 28 batteries along with a radiator and an engine block. Since his arrest, he's repeatedly extended the court process and then, in August of 2018, he demanded a jury trial, which he didn't show up for. According to court records, a warrant was issued and in November 2018 with a jury trial set for February 2019, that was cancelled and moved to June 10, 2019. Again, he failed to appear and a warrant was issued. He was arrested Monday (yesterday) and was released again on a $5,000 unconditional bond. The actual value of the batteries? About $5 apiece.