By Teri Knight, News Director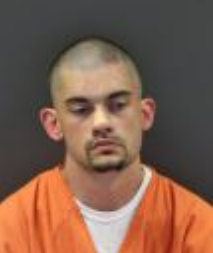 A predatory offender is back in jail. 25-year-old Timothy Ryan Johnson knowingly provided false information as to his residence, according to the criminal complaint. In late December of 2007, Johnson was adjudicated delinquent for 1st degree criminal sexual conduct. As part of his probation, he was required to register as a Predatory Offender through June of 2021. On May 22, 2019, Faribault Police were asked to check on him; a notice from the Bureau of Criminal Apprehension (BCA) said he hadn't returned his verification letter and had not responded to attempts to contact him. Between May 22 and June 13, 2019, Johnson gave three different addresses and would not answer his phone. Last Friday night, Faribault police spotted Johnson on Willow Street. After a struggle, they
secured him in the squad car and found a small baggie of marijuana and a pipe in his clenched fist. In his backpack was a pipe that tested positive for methamphetamine. In total he's charged with two counts of knowingly violating notifying law enforcement of his address and 5th degree drug possession, all felonies. Bail has been set at $50,000 with conditions. His initial court appearance is July 10, 2019. 
Error in printing will delay TIF hearing, but Outlot A easement vote is on for Northfield Council
The Northfield City Council was to hold a public hearing regarding a request from Schrom Construction Inc. for Tax Increment Financing (TIF) incentives to assist with a 24-unit affordable housing development at Maple and Ford Streets. But due to a printing error for the public notice, the hearing has been moved to July 23, 2019. 1 – Schrom Construction TIF Presentation_Overview Tonight will be for discussion only. A council vote on approving a Drainage and Utility Easement Agreement for Outlot A, where the development is planned, will take place. This is the lot where residents and Northfield City Councilor David DeLong believe was promised parkland to the current residents in the area. According to numerous documents, Outlot A was intended to be parkland but was never dedicated as the other outlots in the area were. There are 10 documents supplied by DeLong on the issue. Southbridge Final Plat Southbridge EAW worksheet Found Adequate Southbridge EAW Complete Southbridge Joint PRAB- Planning Minutes Southbridge Conceptual Approval with Park Southbridge P.C. signed Res. 2002 061 Southbridge P.C. Public Hearing Southbridge EAW Start Southbridge partial Park Conveyance Southbridge Devel contract Fees The public may comment at the open mic portion of council meetings. They begin at 6 p.m. in the Council Chambers at City Hall on Washington Street. Mayor Rhonda Pownell and City Administrator Ben Martig will be in studio tomorrow morning at 7:20 a.m. with a full recap of the meeting.
Man passed out on store pallet had three times legal limit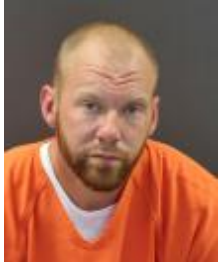 Northfield Police were called to Ace Hardware Sunday night where a man was passed out on a pallet in front of the store. A strong odor of alcohol was coming from 31-year-old Ryan Anthony Donelan. EMS attempted to evaluate him, but Donelan refused treatment. A preliminary breath test revealed an alcohol concentration of .245, three times the legal limit. While on scene, dispatch confirmed the defendant had an active arrest warrant out of Blue Earth County. Donelan was handcuffed and ordered to sit in one of the squad cars. During a search they found five white pills in a plastic bag inside a cigarette box in the defendant's right front pocket. The pills were identified as acetaminophen and hydrocodone. Donelan was directed to sit in the back of a squad car but he stopped, crouched down by the door and refused to get in. At one point, the defendant went limp and refused to stand. Eventually, officers lifted the defendant off the ground; he then stood on his own. Donelan, who has a Texas address, is charged with 5th degree possession and interfering with a police officer. His first court appearance is July 10, 2019.