By Teri Knight, News Director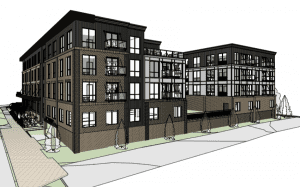 The proposed Fifth Street Lofts project has garnered a lot of attention from the public after a Northfield EDA meeting last week. City Administrator Ben Martig commented Wednesday morning that the plan documents came into city staff hands as a concept on June 21, 2019, and went to the EDA without any review from staff: "That's not very common but sometimes development takes time and it's a mature process and takes a while, other times a window of opportunity opens and closes more quickly and you've got to be ready to move on both of those." He added that the council has in their strategic plan redevelopment along with
affordable housing, such as the Maple Brook Townhomes project. The developers are asking, once again, for TIF incentives. Martig said, "It functions very much the same way, where the future taxes help to pay for some of the infrastructure and related costs to be able to bring that forward." The EDA would buy out one of the properties as well. It meets council's density goal too and the area is currently not being used to its "highest and best use." There's more vetting to do on this project. There may be more approvals from the planning commission, certainly the EDA for an TIF incentives, and the city council. The earliest it could come to council is July 23, 2019. One of the biggest benefits, Martig said, "is if you've got some people with disposable income that can walk to the grocery store and spend money at the grocery store downtown, go to our restaurants, shop downtown, that really stimulates the economy and helps raise all boats." With TIF, the taxes brought in to the city would be limited up to 25 years when the TIF is over. Martig added that the infrastructure is already there to support high density. What they will have to do is tear down Premier Bank, who plans to build at The Crossing. The city has a very low volume of housing available.  
Rice County Sheriff Command Center at the Fair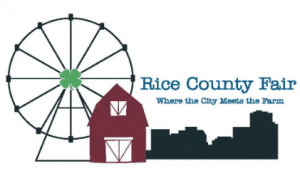 The Rice County Fair is July 16 to 21, 2019. Rice County Sheriff Troy Dunn said they'll have their Command Center on site near the 4H building. They are on-hand to offer assistance, directions, whatever you need. It's a great way for them to interact with the community. They have giveaways for the kids too. The sheriff's office is in charge of policing the fair. 
Northfield staff and elected officials want your opinion
Polco is a public platform for citizens to voice their opinions to elected officials and city staff on a number of items. The City of Northfield is currently taking opinions on where residents would like budget dollars to go as they begin to build their 2020/21 budget. The budget process sets funding allocations for services such as Police, Streets & Parks, Community Development, Administration, Library and Utilities.  The city council will be reviewing budgets, forecasts and proposed new items in July and August and will set the preliminary tax levy on September 17, 2019. The final budget and levy will be approved on December 3. Go to polco.us to sign up. While Polco needs your information, you remain anonymous to staff and elected officials. Polco cannot give out your information. Follow this LINK to sign up.