By Teri Knight, News Director
A head-on collision takes the life of a Waterville man. Early yesterday morning, Rice County Sheriff's deputies along with the Minnesota State Patrol responded to a crash on Highway 60 in Warsaw Township. A Dodge Caravan, driven by 40-year-old Andrew Joseph Stein of Cannon Falls, was traveling west when he crossed the center line and struck a Buick LeSabre, driven by 27-year-old William Elmer Potter, travelling eastbound. Potter was pronounced dead at the scene; he was not wearing a seatbelt. Stein was taken to St. Mary's Hospital in Rochester with life threatening injuries. The crash remains under investigation but impaired driving does not appear to be a factor.   
Debate over "buildable" land heats up

Farmer, real estate investor and rental property owner Ken Malecha of TK Properties LLC, along with his partner Tracy Snyder, brought a lawsuit against Greenvale Township in response to a moratorium on building new single family homes approved in June by the Township supervisors. Last September TK Properties LLC purchased an 8-acre parcel and a 32-acre parcel in the township. He said, "Subsequently we split three acres and the home and sold that off. The rest is tillable farmland, other than a wetland area. The eight acres is a separate parcel, tree-lined, very pretty lot actually, and that's why we want the acknowledgement so, down the road, if we want to sell it, we can say we have the approval from the township that, yes, it's buildable. We have no intentions of building a home today. We're not looking at any tract." In May they went to the township asking "for acknowledgement that it is a lot of record and is buildable. We have no intentions of building a home today, we're not looking at any tract development. We just want an acknowledgement that it is a buildable lot." The request was turned down. Malecha maintains that it is a "…'lot of record' before 1981, making it buildable." He contends, "We've researched other properties. The reason they denied us aren't in the ordinances and I think I've found over 30 properties that have homes built on them that would conflict with the reasons why they turned us down." Greenvale Township attorney Paul Reuvers said in a phone call that Malecha was well aware of the ordinance and that he knew he didn't have a building entitlement on that property. In the answer to Malecha's lawsuit, the township says, "Ownership of an entire quarter-quarter section is required for building eligibility." That's 160 acres. Townships in Dakota County set their own land ordinances, while Rice County controls zoning and ordinances for townships. Reuvers said the moratorium was put in place as an abundance of caution so supervisors might "tighten up language in the ordinance." A trial regarding the lawsuit is set for February of 2020. KYMN reached out to supervisor Greg Langer regarding whether a landowner could purchase a building entitlement from another. The answer is no, not now. There would have to be an ordinance amendment which, he says, is clearly described in their documents. He added that no one has made that request.  TK Properties v Greenvale Twp    Greenvale answer to TK    building rights inventory mapping Greenvale Twp
Couple charged after law finds nearly 300 grams of heroin and $200k in their home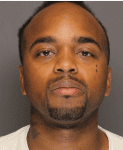 Hundreds of grams of heroin and a large amount of cash were found in a Burnsville apartment. Dakota County attorney James Backstrom reports that on July 8, 2019, a search warrant was executed on 35-year-old Kevin Termell Green and a residence on McAndrews Road East, where 34-year-old Minnie Kokiesha Loyd rents a townhome. The search revealed a large amount of cash, narcotics packaging material, a money counter and mock body armor.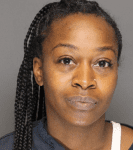 The cash totaled $196,921.00. They found 298 grams of heroin. There were two juveniles in the home. Green and Loyd are charged with first degree controlled substance. Bail for Green was set at $750,000 without conditions ($500,000 with conditions). His next court appearance is August 1, 2019. Loyd's bail was set at $500,000 without conditions ($300,000 with conditions). Her next court appearance is August 7. Green's criminal history shows a federal conviction for conspiracy to distribute over 100 grams of heroin in 2007. He was discharged from this sentence in 2018. Green heroin bust