By Teri Knight, News Director
In 2013, Adam Akida pled guilty in Rice County court to sexual contact with an underage girl. She was 15. He was sentenced at the time to three years in prison, stayed and put on probation. Rice County Attorney John Fossum said in 2015 he left the country, managing his grandmother's rental properties in Tanzania. He did not follow any of the mandates for probation including not leaving the country and completing a sex offender treatment program. He flew back to the U.S and was caught and held in Chicago under a Rice County warrant. On Tuesday he went before Rice County Judge Christine Long. Fossum said, "He [Akida] admitted that he violated his conditions of probation and the judge revoked the probation and sent him off to prison, so he's serving that three-year sentence he was initially
sentenced to in 2013." In addition, Akida will now have 10 years of conditional release (probation). At the time of the crime, the victim told Northfield police that she and a friend went to Akida's apartment to watch a movie with one of his friends. According to the complaint, she told an investigator that she screamed for help, tried to fight him off and screamed for him to "get off of her." She says Akida hurt her. The other girl had already left the apartment with the other male. Akida said the sex was consensual. Media Release Adam Akida.doc
Fifth Street Lofts garners attention – not all good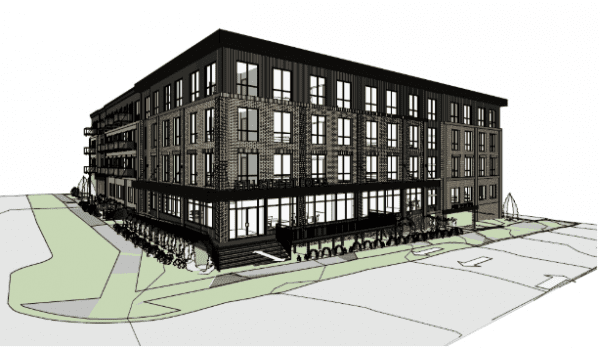 The proposed Fifth Street Lofts project in Northfield has garnered a lot of attention and not a lot of it has been positive. Economic Development Coordinator Nate Carlson has posted information on the city's website about the project proposed on the SE corner of Fifth and Washington Streets. Carlson notes on the city's website, "The goal of the project is to create a high-end urban living project located in downtown Northfield. The interior of the building will include two levels of parking that will serve both the community as well as residents. The main level entrance will activate the corner of Fifth and Washington with the perception of commercial space. The main level will consist of the lobby, office and fitness facilities for the building." He includes information on the three companies involved in the project along with architectural drawings, pricing, parking and next steps. This will be on council's agenda for July 23, 2019. Here is the link directly to the information on the City website.
Roundabout on Northfield council work session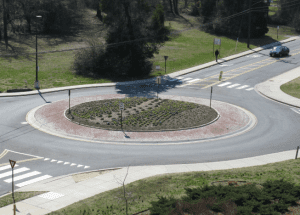 The Northfield City Council will have a busy work session next week. One item on the agenda is the roundabout proposed at Highway 246 and Jefferson Parkway. City Administrator Ben Martig said there are various design options. Important factors include pedestrian safety. Martig said, "Because this is really about all users and council had interest in exploring grade separating pedestrian access as well with the project being in conjunction with the roundabout so those will be included in some of the design options. We'll also have some cost estimates being brought forward by the engineering and consultants." Roundabouts are becoming more commonplace in Minnesota but this would be the first in Northfield. 
Scaffolding stays as rain and restoration issues delay project on Central Block building
The scaffolding in front of the Central Block building on Division Street was supposed to come down by the 4th of July but rain delays have set that back. Building manager Chris Ekern added that the sheet metal fabricator ran into some difficulties in re-creating the "Central Block" sign. They have to start over, which involved ordering more sheet metal from their supplier. Ekern said they expect it to be delivered soon. Once the sign is done, the rest of the project will go fast. Last September the tornado that roared through downtown devastating the Northfield Cemetery also struck the building, destroying the parapet wall on the roof. Restoration Services out of Faribault is the contractor for the job. The scaffolding is there to allow the front doors of the Rare Pair and Monarch Gift Shop to be open. Shop owners were told the scaffolding will be down before Crazy Daze on July 25. Krin Finger, joked that she and Jan Osterkamp, would take it down themselves or they'd hold the hula hoop contest on the scaffolding.