By Teri Knight, News Director
In April of 2018, Anthoney Fugalli was charged with 1st and 2nd degree controlled substance for selling heroin. He pled guilty to the 1st degree charge and the 2nd degree was dropped. Rice County attorney John Fossum said last week, "He reached the point where he didn't like the plea deal and he tried to withdraw his plea and the court wouldn't allow him to do that." Fugalli is looking at about five to six years of prison time. Fossum said that you can't just change your mind after you've made a deal, adding, "Because what happens once somebody has pled guilty, we kind of stand down and the evidence is still there, we're still preserving it, but once we've geared down for trial, the longer these cases drag out, the harder they become
from the standpoint of the prosecution." While prosecutors have a strong case, Fossum said delay is a defense tactic and while the case is good, memories fade and evidence degrades. Sentencing is set for September 17, 2019. Additionally, Fugalli is also facing a 3rd degree murder charge for selling the fatal dose of heroin to Jason Madow in June of last year. Fossum said they'll be looking at another nine to ten years if convicted of that charge. Fugalli has been in the Rice County Jail since June of 2018. 
Comments open for Northfield council session on climate plan, roundabout and budgets
The energy subcommittee is part of the City of Northfield's climate action plan advisory board. Mayor Rhonda Pownell said there will be different strategies coming before the council for feedback and input. The next step is implementation of the 15 priority areas at how to reduce our energy consumption. This committee will be presenting to the Northfield City Council at their work session tomorrow night. Also on the agenda is the roundabout planned at Highway 246 and Jefferson Parkway, the Northfield Area Fire and Rescue Service (NAFRS) budget and the preliminary city budget. You can comment online on the city's website on any item until noon tomorrow. The council does not take public comment at the work sessions. 
When Roles Reverse – Jim Comer seminar tomorrow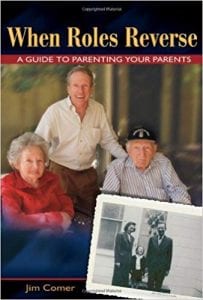 In 1996 Jim Comer became a caregiver in a second. He said he was on a plane and, within a few hours, his father had had a severe stroke and his mother had early onset Alzheimer's; he was their only child but living a thousand miles away.  In that moment, he became their caregiver. It lasted for nearly 18 years. He will be here in Northfield tomorrow to talk about his book, "When Roles Reverse, Parenting Your Parents." He and his parents never discussed what their wishes were. He shares stories to help others be prepared, "I had to start out my caregiving career with no preparation at all and my hope for us tomorrow night is to help people have those conversations, those critical conversations with their parents so they will be prepared." The Benedictine Living Community invites you to Buntrock Commons on the St. Olaf College campus at 5:30 p.m. tomorrow evening to hear Jim speak. For further details go to our Upcoming Events calendar on kymnradio.net.  
It weighs 1.25 million pounds and is 133 feet long and it's stopping here in Northfield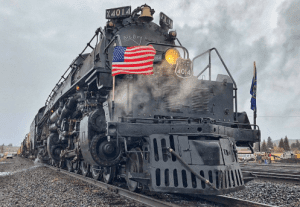 The Big Boy is coming. On Wednesday, the largest locomotive steam engine ever built will make a stop in Northfield. Clark Webster, a member of the Save the Northfield Depot group, talks about the 1942 reconditioned Union Pacific steam locomotive. The engine itself weighs 1.25 million pounds and is 133 feet long, and produces the equivalent of 6000 horsepower. These trains were used in Minnesota to haul iron ore during WWII. Big Boy will arrive at about 12:45 p.m. and will stop at Second Street for about 15 minutes; then it's on to St. Paul with a huge event following in Duluth for two days. Prior to Big Boy's arrival, Fletcher Coolidge will be bringing his brass quintet to perform ragtime music at the Depot beginning at noon. He'll then take a break for Big Boy and play again from 1 to 1:30 p.m. The public is asked to observe from the west side of Second Street for the best viewing and safety. You must stay 25 feet away from Big Boy; there are more safety tips on our Community News page as well as Clark's full interview on kymnradio.net.  BigBoy4014