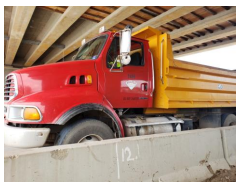 MN BCA ALERT 8:30am 7-17-19
UPDATE: The Shafer Contracting dump truck stolen from Pine County has been recovered in St Paul. Thank you for the assistance .
On the evening of 07/15/2019, Pine County Deputies responded to a report of a vehicle prowl at the Shafer Contracting construction site office and storage area near State Hwy 70 and I35. A Shafer Contracting employee advised that one of the dump trucks had been moved and other tools and equipment had been rummaged through.
On the morning of 07/16/2019, another Shafer Contracting employee realized that a 2005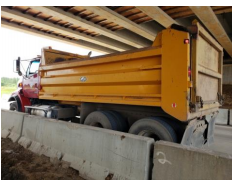 Sterling dump truck bearing MN License Plate YAV1090, was indeed missing from the site. A witness advised the truck was seen leaving the site Westbound on State Hwy 70 from I35 at approximately 20:30 on 07/15/2019. The dump truck was described as having a red cab, yellow/ orange dump box with dried cement possibly stuck on the rear of the box, and the Shafer Contracting logo on the cab doors.
Anyone with any information regarding the current location of or sightings of this truck along State Hwy 70 and the surrounding area after 20:30 on 07/15/2019 are asked to contact the Pine County Sheriff's Office at 320-629-8380. Pine County ICR #19002743