By Teri Knight, News Director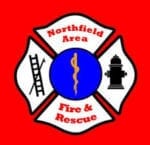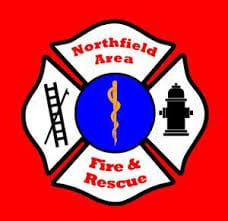 The Northfield Area Fire and Rescue Service (NAFRS) joint powers board has approved their operating budget for 2020 at $836,000; $300,000 of that will be going to the City of Northfield for rental fees for the newly expanded fire station. Along with the operating budget, they also approved a 10-year capital budget which allows them to get new equipment, including a new Class A Pumper truck. Fire Chief Gerry Franek explained that the truck will be used in the city and rural areas, and it has a large diameter hose on a big reel in the back of the truck making it easier to deploy and stow. It also has new
safety and technology features. This new truck replaces the current one that's over 30 years old. The new truck should arrive at the end of August.
NTV's Hager to retire – council approves $ to take over public access
For 34 years, Paul Hager has run Northfield's Public Access Television (NTV). He's decided to retire. Northfield Mayor Rhonda Pownell commented, "That's amazing. He's been such a dedicated member of our community providing that service. So just a huge shoutout to Paul, he's done such a great job." All of the broadcast equipment used over the years is owned by Hager and it's reached an age where it should be replaced. The city council chose to purchase new equipment. Northfield City Administrator Ben Martig said they authorized $50,000 from the reserve fund to get the equipment they need to keep the program running. He said they'll also bring production in-house and likely hire another person. It will also allow staff to put things on the city's website, with streaming, on-demand videos and more that creates an opportunity to expand their communications with the public. Hager wants to wrap things up in September. 
Carleton professor awarded $300k grant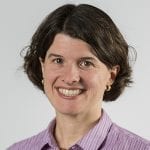 A Carleton College professor has been awarded a nearly $300,000 grant. Physics professor and director of the Perlman Center for Learning and Teaching Melissa Eblen-Zayas has been awarded a three-year, $290,940 grant from the National Science Foundation (NSF) to develop online teaching tools for the 10 colleges of the Liberal Arts Consortium for Digital Innovation (LACOL). Eblen-Zayas will lead the project alongside three others from Williams and Davidson Colleges. Building on previous NSF projects, they will guide an effort to develop multiple online modules to teach key quantitative skills across the sciences and social sciences. A team of researchers at Carleton's Science Education Resource Center (SERC), led by Director of Evaluation Ellen Iverson, will study faculty adaptation and adoption of these online modules. The full press release with more information is on our Community News Page. 
Longtime fixture at local McDonald's retiring
If you've ever been in the McDonald's in Northfield, then you know Bob. He's been a fixture there for 33 years and is now retiring! There will be a reception for him tomorrow morning from 7:30 a.m. to 9:30 a.m. The public is invited to stop by, say hello and wish Bob well in his retirement.