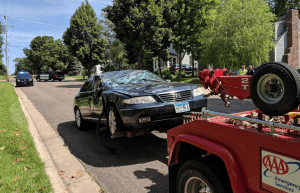 By Teri Knight, News Director
Police, Fire and EMS arrived on the scene of a crash on Lincoln Street at Madison Street in Northfield yesterday morning. It looked a whole lot worse than it was. An elderly gentleman rolled his vehicle clipping a parked car. He was extricated and taken to the hospital. Police on scene confirmed that no one was seriously hurt. How it happened remains under investigation.
Former Carleton football player sues college
A former Carleton College football player who was accused of sexually assaulting a fellow student after their initiation into a secret society is suing the college for expelling him. In May of 2017, 21-year-old Taariq Vanegas was charged with 3rd degree criminal sexual conduct after the female student reported the incident to Northfield police. After multiple delays to schedule a trial, Rice County Attorney John Fossum said the alleged victim moved out of the country and didn't want to continue the process. Now Vanegas claims his accuser was the aggressor and that the college failed to give him a fair disciplinary hearing following the events in late April of 2017. According to the Pioneer Press, Vanegas, now living in Seattle, alleges Carleton violated the federal Title IX law, which prohibits sex discrimination at schools and colleges. According to the complaint filed last week in U.S. District Court, "The erroneous outcome of the hearing and purported appeal can only be explained by gender bias against males in cases involving allegations of sexual assault." With his lawsuit, Vanegas is seeking a clean disciplinary record and money to compensate him for emotional distress and lost educational and career opportunities. Carleton announced after the hazing incident that it had suspended 13 students for a full year. Twelve of those suspensions were "quietly overturned," according to Vanegas' lawsuit. KYMN reported on the initial complaint in 2017 and again in 2018 as the trial continued to be delayed. 
Northfield wants your input on roundabout options at 246 and Jefferson
The City of Northfield is asking the public to participate in a short survey related to the roundabout project at Highway 246 and Jefferson Parkway set to begin in 2020. Citizens can sign up on Polco, the public engagement platform, to participate. There are four alternatives to the roundabout, all of them are on the city's website. KYMN has a link directly to explanations of the alternatives as the survey on Polco doesn't provide them. Estimated costs range from $1.9 million to $3.37 million. State funding dollars for the project total $1.8 million. Survey results will be tabulated and shared with the city council and community through the city website. Residents' individual information is never shared and cannot be accessed by the city. Simply search Polco, p-o-l-c-o dot u-s slash northfield. An open house for the roundabout project will be held on August 21, 2019. A time is not yet displayed on the city's website. Generally these are held in the early evening at City Hall in the Council Chambers.
More No Wake Restrictions lifted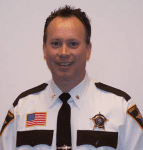 Per Rice County Sheriff Troy Dunn: "Effective immediately, we have now lifted the Emergency No Wake Restriction on Cannon, Wells and Shields Lakes. The No Wake Restrictions will remain on the following lakes: Horseshoe Lake and Sakatah Lake.  We will continue to monitor the lake levels on these lakes this week in hopes that we can remove the restrictions in the near future. The water levels on these lakes have decreased to a level we are comfortable with for recreational watercraft. We thank everyone for their cooperation and patience. Please remember to always wear your PFD's when boating and be cautious to debris in and around our lakes, rivers and waterways. Stay safe!"  No Wake Lifted Cannon, Wells and Shields Lakes
–