By Teri Knight, News Director
A pipe, used to clean up tank debris, was improperly placed and an alarm failed. That's the conclusion of an internal investigation into the discharge last month of up to 5500 gallons of wastewater into the Cannon River from Northfield's Treatment Plant. The press release from Public Works Director David Bennett said

the investigation revealed that the discharge was due primarily to the City of Northfield's scum pipe at the plant being turned, allowing more wastewater to fill tanks, and failure of an automated equipment alarm notification. Last year three significant events caused millions of dollars in damage and the dumping of a million gallons of wastewater into the Cannon River. Last night the Northfield City Council unanimously approved $150,000 to hire Jacob's Engineering to complete an Operational Analysis and Facility Study Update. Justin Wagner gave the presentation to the council
saying first will be data collection, then there will be an operational assessment including compliance, lab measuring, staff levels, management, maintenance and more.

D

ocumentation, condition assessment and identifying risks for any of the equipment are all part of the plan. The next phase is an infrastructure audit which includes who they're managing assets, regulatory issues and how they're budgeting for those. On the operational side will be an assessment of how staff and management is doing their jobs.

The entire analysis should conclude by May of 2020. The bio-solids building fire last year has left the plant operating with temporary equipment. Northfield City
Administrator Ben Martig said most of the costs so far have been covered by insurance. He and Mayor Rhonda Pownell will be in studio tomorrow morning at 7:20 a.m. with more on the entire meeting, including dollars for legal services should Bridgewater Township choose to move forward with incorporation. 
Rice County Sheriff Dunn gives tips on Stranger Danger and Night to Unite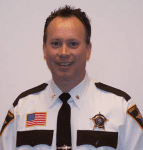 With three recent attempted child abduction cases in the Twin Cities area, Rice County Sheriff Troy Dunn said that it's a good reminder to talk to your kids. He says if a stranger approaches, tell them to keep their distance; if someone continues to try to lure them with a puppy, candy or asking directions, if it feels wrong to them, then they should scream. Dunn added that if someone tries to grab them, to kick as hard as they can, bite, scratch, do whatever it takes to get away. He says parents and grandparents should check in with their kids and grandkids, check in with neighbors or other relatives. An arrest was made in Fridley last week in at least one incident. Dunn added that if you have any questions, contact your local law enforcement. In fact, with Night to Unite this evening, it's a good time to meet and talk with your neighbors and law enforcement. Rice County has 10 parties tonight and Northfield has over 40 scheduled. 
Northfield VFW teams up with Rescue Squad 
Former Commander of the Northfield VFW Post 4393 Darrin Stowe talked about the long history the post has had with the Northfield Rescue Squad, purchasing their first vehicle in 1959. They continue to be a steadfast supporter as they are in the midst of another fund drive to replace a heavy duty rescue truck that's now 20 years old. The technology and vehicle safety has changed dramatically since then. They're 2 ½ years into the effort and have raised $400,000. Custom Fire has bid a new truck at $650,000. They expect donations from the two colleges and the Northfield Hospital but also continue to need the community's help. The goal is to have the funds raised by the end of this year. To donate go to nafrs.org.