By Teri Knight, News Director
A Lonsdale man with a preliminary breath test nearly four times the legal limit was arrested last Monday evening after Rice County sheriff's deputies responded to a report of a man passed out behind the wheel of a pickup truck at a stop sign in Lonsdale. The man didn't respond to efforts to wake him up and the doors were locked with the vehicle running and the brake lights on. A deputy got into the vehicle and took the keys out of the ignition; that's when 22-year-old Matthew Richard Nygaard started waking up. He was confused, slurred his speech and failed on-site sobriety tests. His
initial breath test result was .310. Inside the vehicle, were two empty bottles of whiskey and an open bottle of peppermint schnapps. He's charged with 4th and 3rd degree DWIs and Open Bottle. His initial court appearance is August 21, 2019.
'Wish-cycling' all too common in Northfield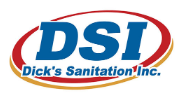 'Wish-cycling' may be more common than re-cycling. DSI Marketing Manager Jeff Weast explains that this is someone who puts something in the recycling bin that they "hope" is recyclable. Weast says when in doubt, throw it out. The only plastics DSI accepts for recycling have the numbers 1, 2 or 5 in a symbol on the container. When recycling glass containers, be sure to throw the caps away. Weast says the rule of thumb is, "Anything less than the size of your fist or size of a playing card is very difficult to capture to get recycled." Of course with any of the containers you need to rinse them out first. After rinsing, you can keep the caps on plastics. Don't flatten recyclable food and beverage cartons. Northfield's Climate Action Plan member Alexandra Miller adds that there's a difference between recyclable and processable: "Many items do say they're recyclable on them. Your plastic grocery bag, batteries, Christmas light recycling programs. You see that word, recycling, all over and it's very overused. So it's really critical that we stick to these five or six items that Dick's Sanitation does collect: paper, glass, 1, 2 and 5 plastics." Northfield's contamination rate is 30%; that's 5% higher than the national average. Typically, all recyclables in the U.S. are brought to a materials recovery facility, where machines and people sort through and separate recyclable materials — and the process is often incredibly dangerous for workers. "Any kind of plastic bag is going to tangle around machinery that rotates at the recycling center," says national recycling educator Tori Carle.  "The folks that work at the recycling center actually have to climb into that machinery and cut it out by hand, so that's not a safe job." Bringing your own bags to the store makes a huge difference. Miller said another thing that Just Food Coop does is to take the tare weight of your containers for bulk items to ensure you're only charged for the rice or oats or other bulk item you purchase. Weast added that there's a lot of old information out there. DSI does NOT accept shredded paper, plastic bags and batteries; the batteries cause fires. While those items can be recycled elsewhere, household hazardous waste can be taken to the Hazardous waste site in Dundas. We will have a link on kymnradio.net at noon today. If you have questions you can email Miller at   [email protected] as to where to take items and what can be recycled. Reusing and repurposing is another way to limit what we put in our landfills. There's more to this interview on kymnradio.net.  (The fact is that China used to accept  a lot of our "dirty" recycling but they quit accepting it in 2018). Here's a link to an article in The Atlantic from March 2019. 
2020 DJJD Ambassadors chosen 
The Defeat of Jesse James Days Ambassador Coronation was held Friday night. Chair Julie Eddy shared the news of the five new 2020 Ambassadors to reign over the upcoming celebration and promote Northfield over the next year. Twenty-two candidates participated to an auditorium full of family, friends and dignitaries from over 30 different communities throughout the state, known as the Sparkle Section. The three new ambassadors are Kaia Schomberg, Audrey Pagel and Lilly King. The two new Junior Ambassadors are Lilah Paukert and Logyn Otte. Lilly King was also awarded the Golden Heart Award, which is an award voted on by the candidates as the person who displays the most warmth, selflessness, possesses utmost integrity and is a positive role model. Lilly received $250 for this award which is donated by Landmark Homes. The outgoing Ambassadors each received $2,000 and the Junior Ambassadors received gift cards. Eddy's full article is on kymnradio.net under Community News. The Northfield Ambassador program has seen two continue on to be selected as the Minneapolis Aquatennial "Queen of the Lakes," Carolyn Meyer and Vanessa Gonzalez. It was also announced that 2019 DJJD Ambassador Alyssa Koktavy will be a candidate for the 2020 Queen of the Lakes crown.