By Teri Knight, News Director
In a debate that's gone on for nearly a decade, yesterday the Court of Appeals ruled in favor of the City of Northfield over Waterford Township. In March, a Dakota County judge declared that the 1980 annexation agreement with Waterford was null and void. But the disagreement began in 2010 when the Northfield City Council stopped making tax reimbursement payments to Waterford Township. At the time, Northfield City Attorney Chris Hood told the council, including then councilors Erica Zweifel and Rhonda Pownell, that Northfield had no obligation to continue the payments due to legislation that
had just passed. Negotiations to work out a deal began in 2016 with then Northfield Mayor Dana Graham. But negotiations fell apart. Then in March of this year, as the township contemplated an appeal, Northfield offered Waterford Township $47,000 to end the dispute. However, Waterford chose to counter-offer, saying instead they wanted an annexation agreement into perpetuity (that would be indefinite) that would give them more control over land use but would waive tax payments. In the decision yesterday, the Minnesota Court of Appeals affirmed the Dakota County District Court's ruling that the unique agreement was terminated. The courts have now twice upheld the Northfield City Council's decision in 2010 to stop payments and end the agreement. Northfield City Administrator Ben Martig said in a release, "The City agrees with the Court of Appeals' legal analysis and is pleased with the decision; however, the City is disappointed that its disagreement with Waterford Township required litigation to resolve." Waterford Township Supervisors have not commented yet; however, they could take the dispute before the Minnesota Supreme Court.  Waterford Court of Appeals 081219 Additional documents:  Waterford OPa190234-081219    Waterford Township Complaint 
Public comment continues on Wolf Creek Autobahn EAW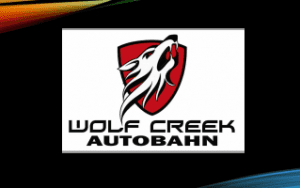 The Rice County Planning Commission held a public hearing on the environmental impact of the proposed Wolf Creek Autobahn. The proposed club would be built on 466 acres off I-35 and County Road 46/Bagley Avenue in Forest Township. The high-end club would include the development of 300 villas, a recreational road course, a 150-unit RV park and related businesses. The proposal adds a 32,000-square-foot member clubhouse and an 8,500-square-foot service and maintenance building among other things. There are 47 pages to the Environmental Assessment Worksheet (EAW) including impacts on soil, water resources, wildlife, hazardous contamination, noise and more. The area is zoned agriculture and includes a wetland. The Faribault Daily was at the public hearing and reports that most of the more than two dozen speakers urged the Rice County Planning Commission to require a more thorough environmental assessment. Some noted that the EAW was incomplete. Only two speakers supported the plan. The county is still taking written public comment until August 21, 2019. KYMN has the contact information, along with the Wolf Creek EAW and drawings of the proposed high-end car club, on kymnradio.net under Community News. 
Northfield Council holds budget retreat
The Northfield City Council will be holding a budget retreat tonight in the Northfield Police Station conference room. This gives the council access to large screen projection; what it doesn't do is give access to live streaming or videotaping. A major portion of the discussion will be budget increases related to the council's Climate Action Plan. City staff is also asking to add a civil engineer at $110,000 a year, a Streets & Parks operator at $95,000, and a horticulturist for $85,000 a year. (Note: those numbers include benefits packages.) The public library is requesting an additional $26,000 to continue the Outreach Services Coordinator position, currently being paid for by a grant from the Ames Fund which will expire next year. Northfield City Administrator Ben Martig will be in studio tomorrow morning at 7:20 a.m. with a recap of tonight's budget retreat.