By Teri Knight, News Director
The Northfield City Council chambers were filled Wednesday evening as city officials and SEH Design representatives presented alternatives suggested for moving pedestrians and bicyclists through the proposed roundabout at Jefferson Parkway and Highway 246. The intersection is near three schools, neighborhood developments and a senior center. City Engineer Dave Bennett said the goal is improved safety and a roundabout is considered the best in terms of moving traffic including vehicles, bicyclists and pedestrians. There are four alternatives to moving foot and bike traffic; three include underpasses. The SEH Design consultant said they are essentially box culverts that are 10 feet high and 14 feet
wide. He said what's unique about this intersection is that it's elevated which means there's no steep grade and you'll be able to see to the other side. Typically you can't see the other side until you're nearly out of the underpass. They are also looking at lighting them and possibly having cameras installed. There are two alternatives that incorporate underpasses in all directions. Those are the two that received the most support in early voting. They are also the costliest at an estimated $3.3 million. To the question of rainwater, the designer said the water would drain to the southwest due to topography. As for snow clearing, the representative said the underpasses are large enough to fit a small truck with a plow inside. Bennett added, "We would probably be there. The school district as they do may do some of that some of that work but we would be plowing through the underpasses." There are a number of plantings and accoutrement that can be added to make them visually appealing. KYMN will have pictures as well as a link to detailed information on kymnradio.net at noon today. The city continues to seek public input. Call city staff, comment online, to the Mayor, to your ward councilor and/or all of those methods. The preferred alternative will be chosen in September with construction to begin next year. 
Six new firefighters for NAFRS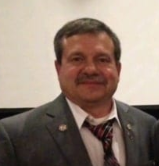 The Northfield Area Fire and Rescue Service (NAFRS) has hired six new firefighters. They started working August 5, 2019. Fire Chief Gerry Franek said there's more training to do: "They're expected to and we want them to be at every call and every training session and participate in more of a low key fashion and then just kind of a watch and learn type of situation and there's always plenty of things to do that you can be helping out on the scenes and that type of thing." There were 20 people who applied for the positions. Franek said statewide there are fewer organizations attracting volunteer firefighters so they felt very fortunate. During the Joint Powers Board meeting, they approved an amendment to their original agreement. Franek said, "It was nothing new, it was just to make it more streamlined, more clear to anybody that's reading it. It's just to clean up language, that was about it." He added that, while the building finances are higher with the upgrades and expansion, their operating costs are down.   
DWIs up in Northfield, extra enforcement in place
The TZD enforcement wave started this week through Labor Day. Local law enforcement, along with statewide agencies, are out looking for impaired drivers. Northfield Police Chief Monte Nelson said, "Over the last month or so we've seen an uptick in our numbers of DWI arrests here locally in Northfield. Our officers are doing a good job of snaring the impaired, as we say. But that's not always a trend we like to see either." He added, "It's been a bad summer. Our traffic death numbers (statewide) have climbed and are outpacing last year, which we never like to see." Plan ahead, have a sober driver, call a cab, stay overnight. Anything but putting the keys in the ignition. Defeat of Jesse James Days is the weekend following and that also means extra patrol from outside agencies.