By Teri Knight, News Director
The man law enforcement says is responsible for the heroin overdose of 38-year-old Jason Madow last June pled not guilty yesterday in Rice County Court. 28-year-old Anthoney Fugalli has been in the Rice County jail since June of last year, charged with multiple counts of selling heroin between April and June of 2018. On June 19, 2018, Faribault police were called to a medical situation where Madow had overdosed. Fugalli later admitted to selling Madow the heroin and told law enforcement that he warned him it was laced with fentanyl. Fugalli pled guilty to 1st degree drug sale last November and sentencing in that case is set for September 17, 2019. Fugalli was charged last November with 3rd degree murder. A jury trial has not yet been set.
Bid awarded for Dundas City Hall

The Dundas City Council had nine bids to build their new City Hall. City Administrator Jenelle Teppen said they awarded the bid to ProCon out of Faribault for $1,628,759; Teppen said it's about $200,000 higher than the estimate and that the highest bid was about $1.9 million. The council will be awarding the bid for the parking lot at their September 9, 2019 meeting. At that time, they'll gather all the costs, decide how much they'll need to bond for, issue a notice to proceed with the contractor, and get a construction schedule. Teppen said they anticipate breaking ground for the project this fall.  
No more "Garage of Goodness"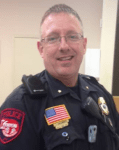 Kenyon Police Chief Lee Sjolander has announced the end of what has been a very popular event. On the city's Facebook page, he writes that his department started the Garage of Goodness in November, after receiving donations that they cleaned, organized and set up in a free-to-the-public garage sale. All the items were given away during the first week of December. The city received lots of amazing things and worked after hours to put it all together. The event grew a lot over the years, Sjolander said. However, after last year's event, Sjolander received word that some people took items to resell on social media sites, at pawn shops, etc. The whole idea of the Garage of Goodness was to, hopefully, fill a need, so hearing that some people were selling those items didn't sit well with those who donated them and/or volunteered their time setting up the event. After visiting with local residents and city staff, Sjolander said they decided not host this event again. He then apologized and offered to give guidance to anyone from the area that wants to take it over and host it elsewhere.
Hillmann announces NEA award winners
As student athletes, coaches, support staff and teachers gear up for the new school year, some awards were given out during Teacher Orientation week in Northfield. Superintendent Dr. Matt Hillmann said the NEA awarded the Friend of Education to his wife, Mary. From sewing costumes for the Rock N Roll Revival to unpacking 2500 iPad cases, she's given countless hours of her time. Janet Amundson from the Northfield Middle School was honored as Educational Assistant of the Year and MaryBeth Youngblut was named Teacher of the Year. She's spent 30 years at Greenvale Park Elementary School. As school starts next week, Benjamin Bus's Jenna Dardis will be in studio tomorrow morning at 8:45 a.m. with bus safety tips.