By Teri Knight, News Director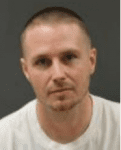 A Northfield man who admitted to feeding his own heroin habit by selling the drug pleaded guilty to 2nd degree drug sale and was sentenced yesterday in Rice County Court. On February 7, 2019, agents with the Cannon River Drug Task Force searched 1210 Greenvale Avenue where  37-year-old Jeremy Jacob Hagen and his girlfriend were living with their 1-year-old and her two other children. There was a small mattress in the same bedroom where agents found drug dealing paraphernalia and heroin residue. In exchange for the guilty plea on 2nd degree drug sale, charges of 3rd degree and possession and child endangerment were dismissed. Hagen received 81 months STAYED for 10 years with conditions including completing treatment. He'll remain on probation for a minimum of five years and up to 15 years. 
Lonsdale man with multiple assault convictions pleads guilty to another one
A Lonsdale man with repeated convictions for domestic assault and violations of orders of protection pled guilty yesterday for the same thing. 29-year-old Michael Thomas Ziegelman was convicted in July of felony domestic assault of the same victim named in a criminal complaint from August 15, 2019 and also in 2016. Sentencing is November 15. Felony assault carries up to five years in prison. Ziegelman has two convictions in Scott and Carver counties in 2012 for domestic assault.
Northfield School District reaches tentative agreement with NEA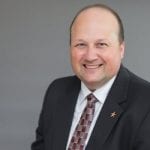 The Northfield School District reached a tentative agreement with the Northfield Education Association, their teachers union. Superintendent Dr. Matt Hillmann said the NEA membership will vote tomorrow (Friday). He thanked Kevin Dahle, President of the NEA, and lead negotiator, Ray Coudret. The goal for Hillmann is to recruit and retain high quality teachers while balancing that with long-term financial stability. He praised Dahle and Coudret for their cooperation while asserting the needs/desires of the NEA membership. The agreement includes a 2% base increase for each of the two years and no increase to their contribution to health insurance. Teachers have not had an increase in their health insurance for six years. 
Northfield youth involvement in civics
Former Northfield Mayor Dana Graham really worked to expand the City of Northfield's involvement with Youth in Government. That program has continued to grow with Mayor Rhonda Pownell. With the help of Northfield's Healthy Community Initiative and a Youthprise grant, more than 80 high school students have been appointed to local civic boards and commissions. HCI's Youth Engagement Director Meleah Follen said they started a youth advisory council to the Northfield School District as well as adding students to eight local non-profit boards. Follen recruits the students and helps get them oriented to understand their role, and then supports them throughout their tenure, including making sure they "show up" to the meetings. From the Arts and Culture Commission to the Economic Development Authority, the students cover about 10 city boards. They are non-voting members. Students can apply for the 80-plus positions in their sophomore year. Follen added that at their exit interviews, many students say, "they've learned about how a city works, they've learned how to take part in discussion, they've learned about Roberts Rules of Order, and I think they've learned more just about how stuff gets done." Her interview is on kymnradio.net.