By Teri Knight, News Director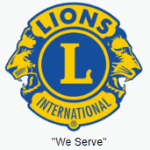 The Northfield Lions Club donated $10,000 to the City of Northfield for Riverside Park where it will be used to install a piece of playground equipment. City staff and the Park Board approved the equipment. Streets and Parks Manager Tim Behrendt added that a caveat is that the city must pay for installation, which needs to be hired out. The installation cost is $4100 which will come from the General Fund. As the Lions Club turned 100 a couple of years ago, they challenged area clubs to a Centennial Legacy Project. Lion Tom Neilson explained that it had to be in the community, of value and something that's visible to remind people of the
"wonderful things the Lions do and the humanitarian work we do in the community. We hope to raise future money and be able to do some more enhancements to the park." The Northfield City Council voted to accept [the donation] but not before they dove deep into policy discussions at the dais regarding what a donation should look like. Mayor Rhonda Pownell, speaking of the corridor, said she hopes there will be an "overarching plan" for the future of the "string of pearls" parks — Babcock, Riverside and Ames — which are all along the Highway 3 corridor. The shelter at the park along Highway 3 was donated by the Lions Club in 1966. 
It took a year of planning and so much more – community dinner a major success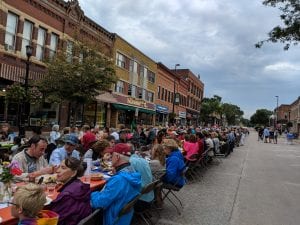 Just a week and a half ago, over a thousand residents sat down together on Division Street for a family-style community dinner, hosted by Northfield Shares. Two of the people instrumental in bringing the event about were Nancy Carlson and Jill Metz. The planning started a year ago. Reservations for the 1,026 seats filled in three weeks. Chef Craig Korvella of Fairfield Inn did much of the coordinating and cooking on site. Chef Scotty Barvir roasted 500 pounds of pork beginning the night before and chefs from both the colleges in Northfield also prepared food. Maria Estrada from Kahlo was also a huge player in it, said Metz. The high school cross country team did most of the serving. All the utensils were compostable; they worked with Cliff Martin and his team at Northfield Curbside Composting. Their goal was to have no barrier for anyone to attend; $35,000 in donations were raised by individuals. They received a match of $10,000 from the American Center for Philanthropy. Carlson added, "When we started planning this dinner on Division Street, we thought, 'well maybe we should move over to 'Union' Street, but to think that we built a long table on Division Street next to Bridge Square where we're bridging differences, we're having conversations that are important and are unified rather than divided.'" Estrada commented on Facebook, "Let's build longer tables, not higher walls." As for making it an annual event, Metz said there was a lot of effort with hours and hours of planning, so perhaps it might be every two years or every five years. Their full interview is HERE. 
The hunt is over – Brinkman wins big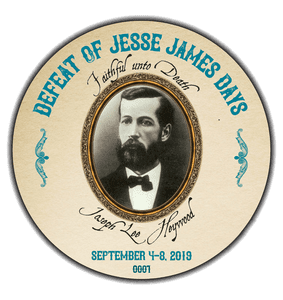 It took all six clues but Becca Brinkman found the DJJD Horseshoe yesterday morning at about 9:45 a.m. in Oddfellows Park. The park sits at the triangle of Armstrong Road, Forest Avenue and Lincoln Street. Earlier clues hinted to the area. She said she was really off the first few days but eventually got to Oddfellows where she saw past winners hunting and knew she was in the right area. She had actually gone home, took a break, and came back with a spade, which she used to move some of the forest debris, when she heard it clink. Brinkman's button was registered so she'll receive the full $1500. She's going to give some to friends who helped. This isn't her first horseshoe hunt; she's also a past winner and an almost winner! Cluemaster Tim Freeland noted that this is only the second time in 22 years the hunt has gone to the sixth clue.