By Teri Knight, News Director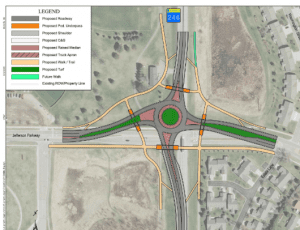 The Northfield City Council voted last night to approve four underpasses at the roundabout for Jefferson Parkway and Highway 246. SEH Consultant Wayne Houle reviewed the four alternatives again, highlighting alternative two as the choice by most of those polled, including online and by 50North, the Youth Council, and at a city hosted open house. This roundabout option includes grade-separated pedestrian underpasses on all four legs of the intersection. The estimated cost is $3.3 million. Northfield City Administrator Ben Martig said that $1.4 million will be paid by local taxes for the underpasses; the rest will
be "mostly covered" by state taxes. Northfield Mayor Rhonda Pownell said that comes to about $20 a year on a $200,000 home. After much discussion, council also approved a bid alternative to widen the underpasses from 14 feet wide to 16 feet wide, adding 3% to the cost of the concrete. Houle explained that alternative two is a more direct route rather than bringing all directions into the middle [of the intersection]. The discussion became lengthier when they were trying to work out how to relieve the pedestrian/bicyclist issue in front of the high school across from Cornerstone Church. There were two options brought forward but neither was decided on. Instead that will come back to the council for further analysis. There is a lot to consider in the area. Martig said there was "a little bit of a wrinkle" as one design allows the bumpout to go out further into the roadway to shorten the distance which allows the bike lane, which is in the street, about five feet. Click on the link below to see the details. There was concern about kids on bikes in the road. This item will not need review by MnDOT as the roundabout does. Three people spoke at the open mic. Youth Council member Ryan Malecha stating that they would choose alternative two. Resident Kerry Gross was adamant that they should not build a roundabout at all believing it's not safe and resident Will Schroeer urged council to select option 2 for the crosswalk at the high school. Ultimately the roundabout design will hook up with the Mill Towns Trail along Jefferson Parkway.   TH246 Jefferson Roundabout Feasibility Study Final_Redacted_1
More communication is a priority for Bridgewater Supervisors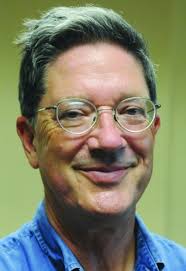 Bridgewater Township continues to consider incorporation as they also remain in talks with the City of Northfield on their annexation agreement. The current agreement ends at the end of this year. While there's been some contention, Supervisor Glen Castore said they have a verbal agreement to extend the current annexation another three years. During that time, they'll meet quarterly to see if the city and township can agree on ways to meet the township objectives and satisfy Northfield. He added that, if either party doesn't believe the meetings are being "fruitful" then they have the option to exit with a six month notice. By the end of this month, Castore says they expect to sign the agreement. With the stakes high on both sides, he said, "I think at this point we have a path for working with Northfield to get something done and I think, on both sides, are interested in doing that." Bridgewater's annexation agreement with Dundas runs through 2033. Former Dundas Administrator John McCarthy had been vocal about their position against incorporation. Castore noted that the supervisors will be meeting today with Dundas officials, including the new administrator Jenelle Teppen, on what their objections are. With an agreement with Northfield, that would give Dundas a few more years to consider their position. 
Dundas decides on preliminary levy

The Dundas Council reviewed their general fund budget. Dundas Administrator Jenelle Teppen laid out the estimated tax rate and preliminary levy will be for 2020. They anticipate a .537% tax rate and a 7.8% levy preliminary tax levy which would actually mean that a $200,000 home would pay $12 LESS a year. That lowering of the tax is due to an increase in their business tax base.