By Teri Knight, News Director
It was all in the family – a drug bust in Faribault netted four. The Cannon Valley Drug and Violent Offender Task Force (CVDVOTF) executed a search warrant at 611 5th Street NW on Tuesday. The residence had been under surveillance due to a previous bust  which yielded over 4 pounds of marijuana, small amounts of cocaine and marijuana wax, and over $4,100.00 in cash. The Roloff family — Tami, Peter and Jordan — all have pending drug charges for 5th degree sale and possession in that case. Haily Roloff opened the door to agents last week. During their search they found marijuana wax residue and drug paraphernalia in the 18-year-old's bedroom. She's charged with a
gross misdemeanor. In total for this search, agents found $4600 in cash hidden in various areas as well as items they know are used to sell marijuana including heat seal bags, scales and marijuana residue. 38-year-old Tami, 39-year-old Peter and 19-year-old Jordan are facing multiple charges including 4th degree drug sale in a school zone and felony 5th degree possession. Tami and Jordan have their first court appearances on these charges on September 18, 2-19. Peter is scheduled for October 30. 
Council OKs request proposals for preliminary design of local Mill Towns Trail
The Mill Towns Trail, which has been in the queue for years, is getting closer to Northfield. The Northfield City Council took action in April by approving a route and this week they approved a Cooperative Agreement with the Minnesota Department of Natural Resources (DNR) for the engineering of the preliminary design from Riverside Park to the Waterford Bridge. City Administrator Ben Martig explained that the DNR and the city entered into an agreement wherein staff would lead it and hire consultants to go through the process. As this is a preliminary design, Martig said there will be more phases. The city will send out proposal requests to firms that specialize in this work, which is anticipated to go into late 2020. The project funding from the DNR is $75,000. Martig said the only cost to the city for this work is staff time.
Council work session on 2020 budget/taxes
The Northfield City Council will hold a work session tomorrow night regarding the 2020 budget and taxes. It will be held at the Northfield Police Station beginning at 5:30 p.m. There will be a presentation on Gas & Electric Franchise Fee Options and a Local Option Sales Tax. These are revenue options the city COULD use. Staff will update council on levy impact and the 5th and Washington Streets project. They'll vote on a preliminary levy at their September 17, 2019 meeting. There is no eComment available for the work session but they ARE open to the public.
Northfield Public Library offers high-powered computer time with professional software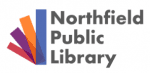 Need help with technology? Head to the Northfield Public Library for Tech Time. Circulation Director Steve Maus explains, "…and if you just have some questions, maybe you don't know how your email works and you need advice or you have a new device and want to learn how it works, you can come in and sign up for that and we'll sit down with you for an hour." Or whatever time you need. It could be fifteen minutes. Additionally, they have a new high-powered computer. The "Create, Learn, Digitize" computer is loaded with professional software for video editing, photo manipulation, ebook publishing, the full adobe suite, Microsoft, Quickbooks and more. Utilizing Lynda.com, you can watch tutorial videos while following along real-time on another screen. It's all available to anyone. Maus said you can sign up: "I think it's 6 weeks in advance." You can sign up for three hours a day. Contact the Adult Services Desk at 507-645-1802. Maus's full interview is on kymnradio.net.