By Teri Knight, News Director

The bids came in high. The City of Dundas bid their new City Hall project and parking lot separately. City Administrator Jenelle Teppen commented this morning on the parking lot bid, saying that they opened the two bids last week with the low bid about $100,000 higher than the engineers' estimate. That's about 34% higher. Part of the issue is the required retaining wall and the fact that it's already September and they want at least a portion of the parking lot completed this fall so work can
go on for the structure itself. The retaining wall needs to be higher than anticipated. At it's highest point, it has to be nine feet tall. Dundas council approved the contracts. The entire project, including additional infrastructure, will cost about $2.26 million. They will look into some modifications to the parking lot, which expands the entire block. It's an effort to provide economic development for the downtown. Schwenke will build the parking lot. ProCon will build the City Hall.  
Sheriff Dunn gets more than a year extension on jail facility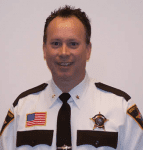 Earlier this year the Minnesota Department of Corrections deemed the Rice County Jail a 90-day facility, meaning that the Sheriff's Department would have to transfer long-term prisoners starting in November. Sheriff Troy Dunn was able to receive an extension after explaining that right now they are focused on the Government Center construction project and in 2020 they will be expanding the Highway Department, a project that has been put off for many years. He added, "So now is not a good time for us to do any building or anything else because we've got those projects so we don't want to make a significant hit to our levy." The extension is until January of 2021. He said the programming is important as is space for medium and maximum security prisoners. They can't house them in the jail's Annex, which is meant for "non-person" crimes. As for programming, he said, "Instead of maybe bringing in 10 to 12 people in to do programming or exercising, we only can put 2 or 3 people in there because of our lack of recreation and programming space." A jail study will be launched later this year or earlier next year. They'll be looking at options for a new facility. Dunn's full interview is on kymnradio.net. 
Greenvale Park groundbreaking tonight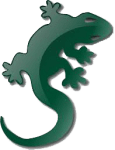 Tonight, Greenvale Park Elementary School will hold a groundbreaking ceremony at 6 p.m. Northfield Superintendent Dr. Matt Hillmann said it's an opportunity for the kids to really share [in the project] from the ground up. The public is also invited to attend as well.
9/11 memorial at Faribault Fire Hall
Faribault Fire Chief Dustin Dienst said they will hold their annual 9/11 Memorial tomorrow morning.  The short program begins at 7:46 a.m. (that is when the first plane struck the North Tower of the World Trade Center complex) and will conclude by 8 a.m.  The public is invited to attend. Faribault Fire Department