By Teri Knight, News Director


Ceremonial groundbreaking is taking place today for the new Northfield Hospital and Clinic Expansion and Birthing Center. President and CEO Steve Underdahl said they were waiting for one more piece of bureaucratic paperwork to come from St. Paul but they know it's coming. Once that comes through, construction will begin with a completion date in the summer of 2020. In terms of visiting the campus while construction is underway, he said the most significant issue will be for folks
visiting the long-term care facility. They'll need to park and enter at the main hospital entrance, and then signage will direct them down the elevator to the nursing home facility. The women's services for a community our size is unique. The lab services will be locating closer to the front door for ease of use. A new Faribault clinic comes in October. Underdahl commented, "We will have that down in the next few weeks, so we'll have a much larger space for our orthopedic and ENT practice. It will be right off of on Lyndale, right off of 35, that first exit into Faribault." His entire interview is HERE. 
Flash flood watch while river rises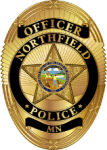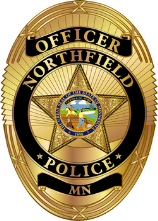 A flash flood watch remains in effect for the Cannon River area. Northfield Police Chief Monte Nelson issued a press release which is HERE. City staff have been working with the National Weather Service (NWS) to evaluate rainfall amounts and the corresponding effect on river levels. Heavy rain has already fallen again today. Depending on the amount of rain and where it falls, the Cannon River at Northfield could rise quickly to flood stage. NWS is still predicting the Cannon River could peak at approximately 897 feet tomorrow. In Northfield, 897 feet is considered flood stage. If the river reaches that level, some Northfield properties and park areas along the river would be directly affected. River levels have risen just about three feet since yesterday morning. The latest look at the Northfield gauge reads nearly 893.5 feet. UPDATE just before NOON from Chief Nelson: With the heavy rain overnight our river levels are rising very fast, in a vertical climb. The updated predictions now say the river level will go over 898 feet sometime Saturday. See attachments for more details. All flood-prone property owners should be monitoring river levels and taking steps to protect their properties. We will provide more information as we receive it.
Hydrologic Information_2019_0912
Climate Action Day set for Sept. 19
The Northfield Climate Action Plan Advisory Board invites community members to attend three climate-related events happening on the same day, and all part of the city's strategic goal to reduce climate change impact and to make the community more resilient and sustainable. On September 19, 2019 from 2 to 3 p.m., they'll hold a ribbon cutting ceremony for the Electric Vehicle Charging stations at the corner of Fifth and Water Streets. The stations were a collaboration between the City of Northfield and the Northfield Rotary Club. Community members are welcome to hear the mayor and Rotarians speak. Later that day, from 5 to 6 p.m. in the parking lot of the First UCC Church, 300 Union Street, community members are welcome to see and touch electric vehicles and talk with owners. And then from 6 p.m. to 8 p.m. will be a Climate Action Plan Presentation and Conversation at the Carleton College Weitz Center in room 236. Community members can learn about the plan, share their thoughts and help set priorities for action.
Fare For All comes today to St. Dominic Church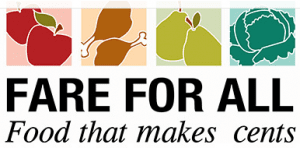 Fare For All will be held this afternoon at the Church of St. Dominic from 3:30 to 5:30 p.m. Anyone can purchase the packaged food they have on hand at a low price. To learn more and see what they offer, go to fareforall.org