By Teri Knight, News Director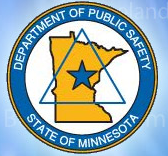 A vehicle hit a squad car on Highway 52 in Minneola Township last night at about 8:45 p.m. A State Patrol squad car was pulled over on the southbound side on a traffic stop with another vehicle and slightly in the left lane when a Ford Fusion that was traveling southbound hit the rear of the squad car, pushing it into the other vehicle. No alcohol was detected. Both drivers were taken to St. Mary's with non life-threatening injuries. The airbags deployed in both vehicles. The report doesn't say how the trooper is. Information is on the Incident Updates page. 
CPR classes helping save lives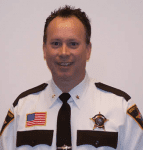 Rice County Sheriff Troy Dunn wants everyone to take CPR classes. He said they've had a couple of incidents recently where people have started CPR on someone having a cardiac event before his deputies have arrived with their AED. Because those people were on the scene, saw what was happening and started work right away, they helped save those lives. Dunn encourages people to take advantage of those First Aid classes that are often offered free. He said, "The classes are pretty simple and it just takes some time to take out of your busy schedule to learn that and it might save a life and it might be somebody that you love but it might be a stranger too." Dunn's full interview is HERE. 
Stetler leads Arcadia Charter School

Laura Stetler is the new Executive Director of Arcadia Charter School in Northfield. She came from Shattuck/St. Mary's to take over for Barb Wornson. Stetler is very familiar with Arcadia, as her son attend the school and she's been on the Board for eight years. She pursued her administrator's license with encouragement from others to apply for the position. What she loves about Arcadia: "All of the teachers are trained in developmental designs which is a very specific way of approaching social/emotional learning in the classroom so we have a very structured advisory and so students are always working to be better members of the community." Arcadia is project-based, helping students become independent. Her full interview is on kymnradio.net.
Terry takes Ag Teacher of the Year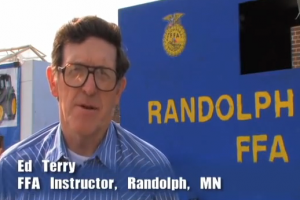 Congratulations to Randolph agriculture teacher Ed Terry, who was named Minnesota Outstanding Agriculture Teacher of the Year in July in Brainerd.  Terry has been a teacher for nearly 50 years and nearly that long as the FAA advisor. His passion for agriculture and sharing with his students is obvious in how well those kids do in competitions. 
Eastbound 2nd Street closed for Depot work
Eastbound traffic on Second Street West is closed between Spring Street and Highway 3 today to allow utility connections for the Historic Depot and Transit Hub Project. Westbound traffic will not be affected. The closure is expected to wrap up today. 
Roadwork on Division includes crosswalk bricks and entrance modifications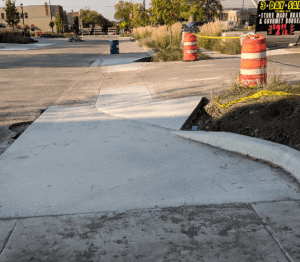 It's only two years old but "warranty" work on Division Street in Northfield continues through September 27. The area between 6th and 8th Streets is closed and today they're working on the crosswalk at 5th Street. The bricks are being lifted out. A lot of them were missing. I have a request in to the city on what the repairs cost and who is actually paying for them, as there has been some modifications to the entrances to some local businesses. 
I received this email from City Engineer Dave Bennett at 12:42 p.m. today:
Warranty work is being paid for by the contractor. The City is paying for modifications to some of the driveway entrances to improve their functionality and some changes to the landscape plantings.  
The City plans for items that maybe encounter throughout the project with a project contingency. A portion of the contingency was spent on professional services and the other portions were spent on items encounter during construction. There is still $64,000 remaining in the project contingency.
Work at Fifth and Division is separate from the Division and Seventh St. project.
David E. Bennett, P.E. (MN)
Public Works Director/City Engineer