By Teri Knight, News Director
CORRECTION as of the Criminal Complaint now made public: Donovan Egilsson was arrested Sunday morning when someone called to say a suspicious man was looking in the windows of a bar in Castle Rock, wanting to come in. 
Dakota County deputies responded late Saturday night to a burglary in progress in Greenvale Township. Dakota County Deputy Steve Anderson told KYMN that they received a call from a woman who said people were trying to get into her home on the 4900 block of 315th Street West. A deputy pulled over a vehicle in the area and one person fled on foot. He was taken into custody a short time later. Three others in the vehicle were also arrested. Charges of first degree burglary are pending for 53-year-old Stefan Arnason Egilsson, 34-year-old Tony John Miller and 34-year-old Ashley Rebecca Marshall aka Ashley German. They're all scheduled to appear in court today. Also arrested was 22-year-old Donovan Tomas Egilsson, who has drug charges pending in Rice County. Anderson said every entry [of the home] was damaged by those
trying to get in. Each of the suspects have criminal histories involving a variety of offenses. Northfield Police also assisted on scene.  Egilsson, S complaint
All clear after lock-down at Alexander Learning Academy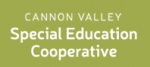 Just after 10:00 a.m. yesterday morning, Faribault officers were called to the Alexander Learning Academy on NW 8th Avenue. According to Faribault Police Capt. Neal Pederson, staff reported that a 16-year-old male student had made threats towards staff members before leaving campus. The student returned a short time later, continuing to make threats and gesturing as if he had a concealed weapon. The school went into a lock-down. Faribault Officers and Rice County Deputies arrived within minutes and took the suspect into custody without incident. No weapon was found on the boy or on the grounds. He was transported to the Dakota County Juvenile Detention Center pending charges by the Rice County Attorney's Office. The Alexander Learning Academy serves students with emotional behavior disorders and is part of the Cannon Valley Special Education Cooperative. 
LBSA receives $50k

Laura Baker Services Association (LBSA) has received a large grant to help with operating expenses. The $50,000 grant was awarded by the Otto Bremer Trust, a nonprofit organization. The dollars will help with providing housing and support services to adults with intellectual and developmental disabilities, or IDD. LBSA Executive Director Sandi Gerdes said, "We are extremely grateful" adding, "There is still a lot of work to be done." Since 1897, LBSA has been providing housing choices suited for individuals with IDD, in-home services and family support. LBSA's primary source of income — and that of its clients — is from Medicaid. Since 2014, Gerdes writes, Medicaid reimbursement rates have been flat, while operating expenses continue to increase. In 2018, they received a seven percent reduction in Medicaid reimbursement.The full press release is on kymnradio.net under our Community News page.