By Teri Knight, News Director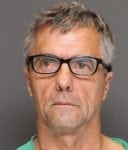 In October of 2017, now 60-year-old Marshall Anthony Knoll of Rosemount, a man with 17 previous DWI convictions, caused a serious injury crash involving four vehicles in Vermillion Township. On October 20, 2017, law enforcement responded to a crash near Highway 52 and 210th Street East. Witnesses said a northbound truck was traveling erratically and at a high rate of speed. When traffic stopped on Highway 52, Knoll did not and rear-ended a vehicle at approximately 50 miles per hour. A blood analysis showed methamphetamine in his system. He was sentenced late yesterday to three years in prison, according to Dakota County Attorney James Backstrom.  Knoll complaint
New Dundas City Hall will give nod to history
The Dundas Council held a ceremonial groundbreaking for their new City Hall on Monday. Mayor Glenn Switzer said the location is the site of the old schoolhouse on Railway Street. They invited all former mayors including Gene Cruz, Myron Malecha, Chad Marx and Chip DeMann, who was the youngest mayor ever elected in the state at the time. In fact, he was under 18 so he couldn't actually serve. [Chip's father] Chuck DeMann was also there. Memories were shared and a neighbor had a brick from the old school house. Switzer asked her to donate it and they'll take a brick from the current City Hall to also place in the new building; "a nod to the history," Switzer said. From 1,200 square feet to 4,000 square feet, Dundas Administrator Jenelle Teppen said staff meetings will be more comfortable, as will having some privacy. Having it downtown, Switzer said, is a credit to past mayors and councils putting a vision forward to have the business of the city take place in the heart [of downtown]. They worked with architects to create the look and feel of the early 1900s. He added that they'll be adding a large parking lot across the back to Dawn's Corner Bar to be ready for development. The eventual plan is for the City Hall building to eventually include retail/office space and mixed-use living space.  
Krance steps down from Northfield Shares
Northfield Shares Executive Director Mike Krance is stepping down. In the 2.5 years he's been with the non-profit, Krance has increased its asset base to more than $4.4 million, distributed nearly $1.6 million in grants to local, regional and national nonprofit organizations, and served as a clearinghouse to recruit and coordinate volunteers for a variety of events and projects, including clean-up efforts after the 2018 tornadoes in the area. In addition, Northfield Shares spearheaded several community building events, including the Defeat of Jesse James Days Run/Walk, a Dan Buettner Blue Zones presentation, and the first-ever Northfield Shares a Dinner event. Krance said, "While I am passionate about Northfield Shares, its mission, and the Northfield community, my skill-sets don't completely match the needs for this position and the organization as it has continued to grow. Northfield Shares is now at a point where it needs a visionary leader with stronger fund development skills to take it to the next level. A qualified individual who lives in Northfield and can commit to greater community involvement on behalf of the organization would be ideal." The search for a new executive director will begin immediately. The full press release is HERE. His last day is September 30, 2019.  Letter from : Northfield Shares Board Chair Bob Thacker
Beckers honored as Conservationists of the Year by Rice SWCD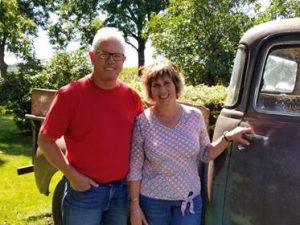 The Rice Soil and Water Conservation District selected John and Debbie Becker of rural Dundas as the 2019 Outstanding Conservationists for Rice County. The Beckers accepted the award at the Rice County Fair and will be honored at the Minnesota Association of Soil and Water Conservation District Annual Convention this December. The Beckers began dairy farming together on the farm where John grew up after they were married in 1988. They've been using conservation on their farm [located] just west of Dundas for decades. The Beckers began by installing grassed waterways to combat gully erosion and now they're installed on all the ground they farm to protect the soil. Almost twenty years before the State of Minnesota's Buffer Law took effect, the Beckers planted a buffer strip in 1999 along the ditch also known as Rice Creek, Rice County's only self-sustaining trout stream. Additionally they plant cover crops and are utilizing conservation tillage. Read the full press release is HERE.