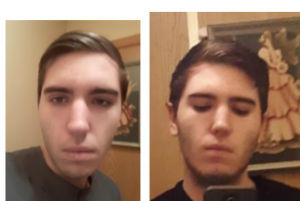 *** Cancel Alert *** Cancel Alert ****
Joseph Voss has been located safe in Hudson, WI. Thank you to all who helped look for him.
The Stillwater Police Department is requesting the public's assistance to locate JOSEPH VOSS, age 15. Joseph left his residence in Stillwater, MN on 09/26/2019 at approximately 11:00 p.m.
He was last seen wearing a grey sweatshirt, black skinny jeans, black Under Armour shoes, and carrying a black backpack. Joseph is autistic and is dependent on medication which he does not have with him. Joseph is possibly in the Stillwater, MN area or Hudson, WI area.
If you have seen JOSEPH VOSS or know of his whereabouts, please contact the Stillwater Police Department at 651-439-9381.    VossJoseph Alert Public