RELEASE: Minnesota Schools to Receive $30 Million in Safety Funding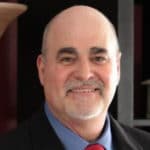 St. Paul, MN— State Representative Brian Daniels, R-Faribault, announced today that school districts throughout Minnesota are set to receive a combined $30 million from the state to fund safety initiatives.
The supplemental aid must be used for expenditures as authorized under the Safe Schools Levy including a wide variety of facility and programming purposes such as police liaison services, counseling, school security, gang resistance education training and other crime prevention and safety measures for students and staff.
"We owe it to our children and our communities to ensure that our schools are safe," said Rep. Daniels. "I am proud to have voted for this year's education bill that makes important investments in the safety and security of our schools. Students deserve to feel safe when they go to school and this funding will give local school districts the resources needed to make safety improvements that make the most sense for their communities."
The money comes from a one-time Safe Schools Supplemental Aid appropriation in the state's new education budget. The $30 million will be provided to school districts and charter schools on a per-pupil basis and does not require schools to individually apply for the grants.