District 20b Representative Todd Lippert News letter:
Town Hall Tour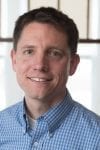 Before we get back to our work in the Minnesota House, I want to hear from you. I'll be holding a Town Hall Tour across our district on Saturday, February 8th, stopping in Lonsdale, Montgomery, and Northfield. All are welcome at these events, and I look forward to your questions and comments on how we can improve our community and state together.
Read the full letter HERE.